Things to Do For Your Dad Before He Comes Home After Heart Surgery
Your dad just had heart surgery. He's coming home, but you've been warned he needs to take it easy, he needs to change his diet, and he needs to take all of his medications. One aspect that worries you is that your dad's not one to sit around. It's time to make sure he's going to take care of himself, by taking care of the things you know he'll be trying to do. Having assistance from post-hospital care providers would help with this process.
Talk to His Doctor 
Start by asking his doctor what his restrictions are. How much weight is he allowed to lift? How much strenuous activity is he allowed in the weeks to come? How long is the healing process going to require?
The more information you have, the better it is for your family. You can arrange the services he needs the most and ensure his recovery goes smoothly.
Post-Hospital Care Aides can Stock Groceries and Pick Up Prescriptions
Your dad's diet is going to change as he shifts to a heart-healthy diet. If you know his home is filled with processed foods, do the shopping and have his kitchen stocked with the foods he needs. He's going to need whole grains, lean proteins, dairy, and plenty of produce.
Stock him up with leafy green vegetables, cruciferous vegetables, citrus fruits, and high-fiber fruits like apples. Canned tuna that's packed in olive oil, nuts, and whole grain crackers are good to keep on hand
Find out what prescriptions he needs to fill and pick them up before he comes home. Make sure the pharmacist includes instructions on how they get taken. If your dad has pills that have to be taken on an empty stomach, note that in a daily schedule. If he has pills that have to be taken with a meal, write that down in the daily schedule too.
Set reminders on when to refill prescriptions so that he doesn't run out. If you create this in a spreadsheet that you can share with other family members, it helps avoid any confusion.
Schedule Sessions With Physical Therapists
He will likely work with a physical therapist to regain strength. Put those appointments in a shared calendar and make sure he has a ride to and from each appointment. If that's a problem, arrange to have his caregiver drive him.
Clean and Organize His Home
Your dad may not be able to climb the stairs for now. If possible, move a bedroom downstairs to the main level. You might need to set up his bedroom in a den or family room. Ideally, he needs to have access to a bedroom area, bathroom, kitchen, and sitting area.
He's going to have to be careful when he walks around. The last thing he needs to do is trip and fall. Make sure clutter is picked up and that there's plenty of floor space to walk on without anything in his way.
Arrange Post-Hospital Care Services
For the first few weeks, your dad should have a caregiver with him as much as possible. Arrange post-hospital care services to ensure he's never alone. An advisor in post-hospital care services can help you get started.
If you or an aging loved one are considering Post-Hospital Care Services in Reedley CA, please contact the caring staff at Everlight Home Care today. Call us at 559-353-2847.
Private Duty Home Care in Fresno, Madera, Kern Counties, and surrounding communities. Call us 24 hours a day, 7 days a week.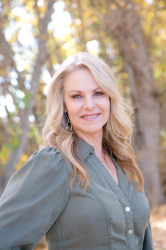 Latest posts by Gina Kendall
(see all)