Alzheimer's and Dementia Care
Alzheimer's and Dementia Care at Home
Alzheimer's and dementia care at home can be challenging, but also rewarding! Caring for a person with a memory loss condition, such as Alzheimer's disease, vascular dementia, Lewy Body dementia,  or Parkinson's disease, requires training, compassion, and understanding. Our caregivers are trained to care for seniors with memory loss and dementia challenges. They understand how to communicate in ways that make the senior more comfortable and feel at ease. In addition to communication skills, our caregivers know how to:
Provide activities for mental stimulation
Support abilities that your loved one still has
Create a soothing, dementia-friendly environment
Identify and avoid triggers for emotional outbursts
Redirect when appropriate
Help with sundowning issues
Keep the senior safe when "wandering" is a challenge
Alzheimer's and Dementia Care Services
Everlight Care's dementia care services empower and encourage your loved one to remain independent in their homes for as long as possible. Our dementia care services at home include:
Wandering prevention
Home safety evaluation
Personal care assistance
Medication reminders
Companion care
Light housekeeping
Meal planning and preparation
Respite care
…and any others identified in the dementia home care plan.
Wandering Prevention
People with dementia are prone to wandering away from their place of residence. The danger, of course, is that once a person with dementia has walked away, they may not be able to find their way back home. Interventions for wandering prevention include:
Training caregivers to keep a close eye on situations
Installing motion sensors, door sensors, and alarms
Administering an ID bracelet with contact information
Activating GPS on the phone to track whereabouts
Home Safety Evaluation
A home safety evaluation helps to identify the areas of the home that can put your loved one at significant risk. Everlight Care uses this home safety evaluation checklist to evaluate the perimeter, and we can help:
Install timers on gas stoves and ovens
Use medication reminder technology
Install latches on cupboards
Remove sharp knives
Remove/disarm firearms
Remove clutter, throw rugs, and wires
Benefits of Alzheimer's and Dementia Care
At Everlight Care, we understand that home care for a person with dementia can be intensely challenging for family caregivers. We look for solutions that benefit the individual and their involved families. Trusting your loved one's dementia care to Everlight Care can help improve your family's:
Finances. Taking time off from work to care for a loved one with dementia can impact your earnings. A dementia home care agency will reduce time off of work and enable better work-life harmony.
Mental Health. It's not unusual for family caregivers to feel stress, worry, and guilt when caring for someone with dementia at home. Knowing that your loved one trusts our dementia caregivers will relieve the strain on your mental health.
Physical Health. Caring for a loved one with dementia can be physically demanding. Your sleeping and eating patterns may be disrupted, and your energy may be drained. Our care managers can help you re-focus on health and well-being.
Time. Dementia care takes up an enormous amount of time. Hiring a dementia home care agency can help you reclaim quality time you used to spend with your loved one and other important people in your life.
Relationships. When your loved one has dementia, the relationship between the two of you changes. You may feel embarrassed, resentful, guilty, anxious—or all of those mixed emotions together. Our home care agency can shoulder the responsibilities, so you can reconnect with your loved one as a spouse, parent, or friend again.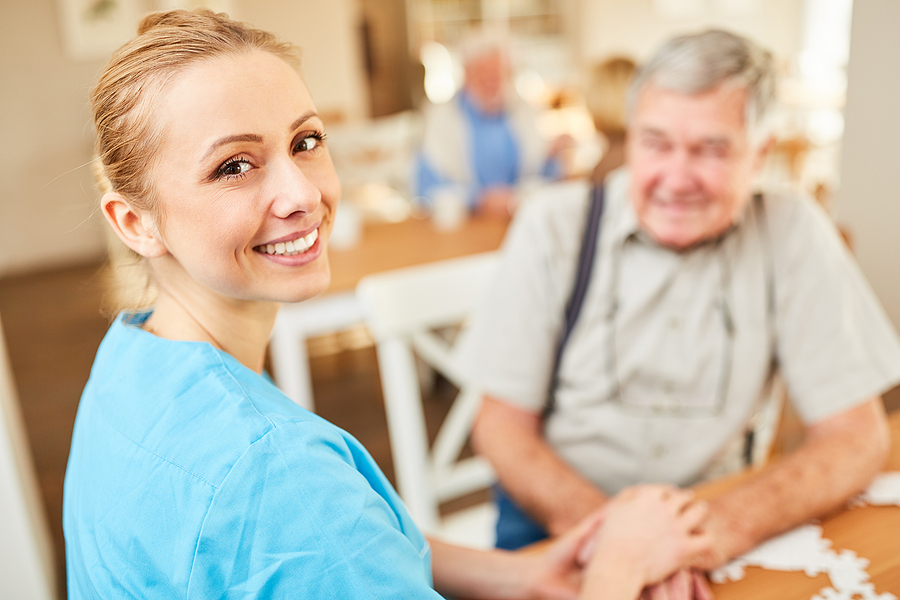 Our In-Home Care Services:
When You Fill Out the Form Below, You Can Expect a Call from Our Friendly Staff