Help with Hospital to Home Transition
You don't have to do this alone!
Give us a call at 559-353-2847, available 24/7
Hospital to Home
When a loved one transitions from the hospital to home, there is a certain level of stress and anxiety for patients and caregivers too. While everyone is eager for a loved one to return home, many don't anticipate the challenges that can come with the transition back to home. The issues that can arise are many, and contribute to unexpected hospital readmission.
Many senior patients are back in the hospital within 30 days of leaving. Many readmissions could be avoided with care at home by a qualified private duty home care agency. Home care can play an important role in smooth transitions between hospital and home.
Everlight Care can coach you and your loved one through the discharge process, helping with decision making and facilitating access to all needed services, including arranging non-medical care at home and getting durable equipment supplies.
Help at Home
Everlight Care can help fill the gap between hospital and home for either short- or long-term periods, depending on the family's specific needs. There may be some initial anxiety about hiring someone to help care for a loved one after a stay in the hospital, but an extra, experienced set of hands can lessen the risk of a return visit.  Our non-medical personal care services can provide valuable support for the whole family.
Everlight Care provides in-home care services to help seniors recover safely and comfortably in the familiar surroundings of their own home. Our hospital discharge team can help:
Understand all discharge instructions and service orders
Schedule and monitor an in-home caregiver as needed
Drive you or your loved one home from the hospital if requested
Pick up prescriptions
Reconcile old and new medications with you or your loved one's physicians
Perform a home safety evaluation
Confirm all home nursing and therapy services and equipment
Schedule follow-up doctor appointments
Clean out the refrigerator
Buy groceries
Prepare meals and clean the kitchen
Follow-up with family members or significant others
Put clean sheets on the bed and fresh towels in the bathroom
Do laundry and light-housekeeping
Provide services and integrated care 24/7 as needed
Benefits of In-Home Care
Each senior has certain needs following a surgery or hospital stay, and Everlight Care offers a number of home care services that can help the recovery process, improve their quality of life, and make sure discharge instructions are followed. Home care support also helps family caregivers have less stress.
After a hospital stay, there can be many medication changes or additions. A professional caregiver can make sure new medications and any changed medications are organized and taken correctly. The same goes for orders to remain in bed, get up and walk around every so often, or perform therapeutic exercises. Everlight Care will incorporate all of these changes and post-hospital stay orders into a personalized care plan, which can be followed by both the caregiver and the patient's family members.
Everlight Care can also provide services such as homemaker and companion services, light housekeeping, meal preparation and help with personal care needs.
Creating a smooth transition from hospital to home requires multiple precautions and steps. Hiring an experienced aide can help prevent complications as well as establish a valuable relationship that can come in handy down the road, should your loved one's care needs increase.
Give us a call at 559-353-2847, available 24/7. We're always ready to help!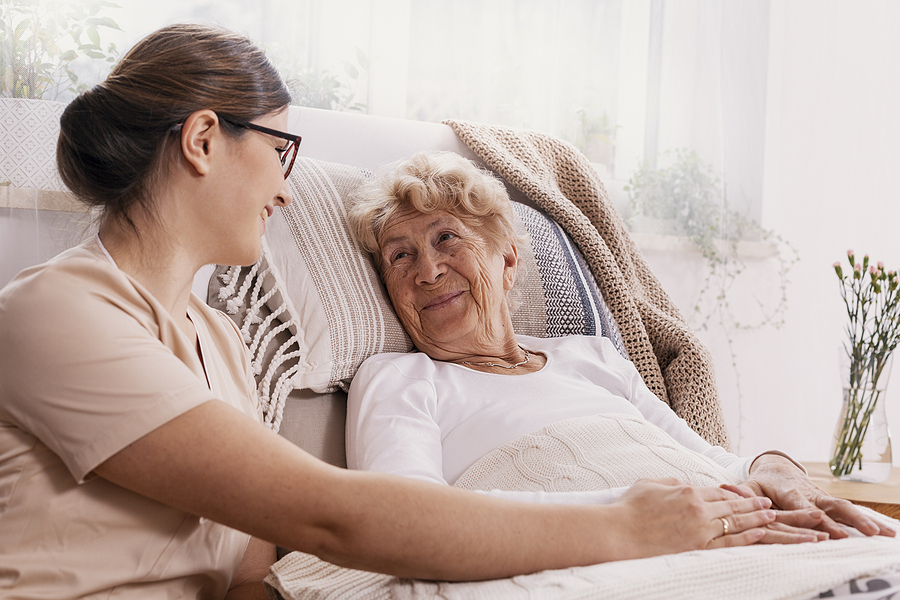 Our In-Home Care Services:
When You Fill Out the Form Below, You Can Expect a Call from Our Friendly Staff
Frequently Asked Questions
If your loved one is being discharged from a hospital or rehabilitation facility, you may be wondering where you can turn for more information about making a safe and smooth transition back home. Everlight Care is here to answer your questions and will work with you and your elderly loved one to find the best possible solution to their in-home care needs post-hospitalization or rehabilitation.
Q: What is a Hospital Discharge Planner?
As your loved one is preparing to leave the hospital, a hospital discharge planner will help explain the care that is needed for recovery. Be sure that you understand the discharge process and what special services may be required.
Q: Who Can Help Arrange Home Care Services?
Everlight Care can assist you and your loved one through the discharge process, working with the hospital discharge planner, helping with decision making, and facilitating access to all needed services, including getting help at home.
Q: How Can I Reduce the Chances of Rehospitalization?
Our care team will work with you, and your loved one, to ensure their hospital discharge plan is implemented correctly. Also, your care team will train and oversee all caregivers so that you can have peace of mind knowing that your elderly loved one has the services and support they need.
With Everlight Care's hospital discharge services, you can rest assured that your loved one will make a safe and smooth transition home post-hospitalization or rehabilitation. Our care team can assist with every step of the process, from helping you understand discharge instructions and service orders providing personal care and scheduling follow-up medical appointments.
Locations We Serve
We provide complete home care in Fresno and Madera. We serve all of the cities in the area.