Our Mission
At Everlight Care, our mission is to provide the best and most trusted non-medical home care, dedicated to the highest standards of integrity, respect and compassion while delivering the highest quality of care possible.
Everlight Care is locally owned and family operated and is committed to serving our local community.  We live and work in the Central Valley and we know the people, the values, and the needs on a very personal level.  Your community is our community and we are dedicated to making it a great place to age.
Why Choose us?
Our Approach
Everlight Care takes a unique approach in caring for our seniors. We offer concierge-level services and care management to each and every client. We are able to achieve this by employing a compassionate, creative and committed team.
Standard of Care
We place high importance on matching clients with caregivers.  We work with families to create personalized care plans, ensuring the highest quality of care for their loved ones. At Everlight Care, our philosophy is to optimize safety, wellness and independence, so that our clients can age in place and maintain the highest quality of life.
Hiring and Training the Best
Caregivers are the heart and soul Everlight Care. Our team is dedicated to recruiting, screening and training the very best caregivers to care for our clients. Our caregivers go through a thorough background check and registration process. They are bonded, insured and trained specifically through Everlight Care's training and education program in all things senior care. Our training doesn't stop with the hiring process. Our caregivers receive hands-on monthly training in safety, Alzheimer's and dementia care, post-hospitalization care, and so much more!
Concierge Level Client Care
Our care professionals ensure that our clients and their families receive the highest standard of care throughout the length of service. From that initial phone call to in-person consultations to creating personalized care plans, our Care Team is available to you 24/7. In addition, we conduct regular Quality Assurance check-in visits and weekly phone call check-ins. Your Everlight Care Team will provide 1:1 personal attention to you and your loved one. Our care team will assist with support for you and your family, such as coordinating senior and health care services. We are your 24/7 professional resource!
The Everlight Care Advantage
We are available 24/7 as a professional resource for you and your family.

We typically hire only 1 in 25 applicants and always conduct extensive screening and background checks.

Our caregivers are employees, not contractors, to protect our clients from liability.

We ensure a personality match and always strive for consistency and complete satisfaction with your caregivers.

We have an extensive roster of trained employees available for all our clients' needs.

We are available 24/7 for our clients' needs, including evenings, holidays and weekends.

We are a recognized leader in the industry.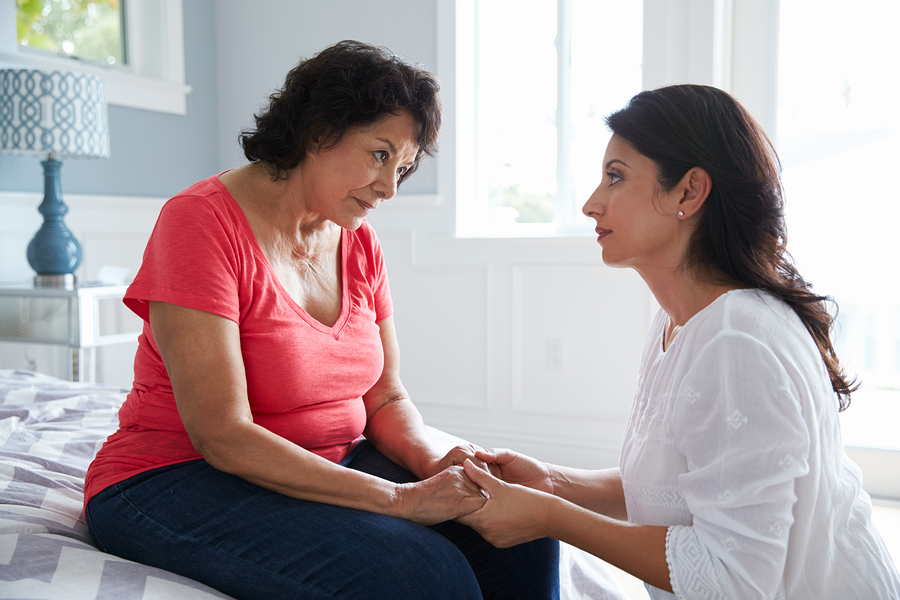 Our People
As a family owned and operated company, our services are set apart by the quality of our caregivers, the responsiveness of our team, and our expertise in home care. Our staff members embrace a positive, balanced approach to aging, centered on the evolving needs of older adults. Everlight Care provides exceptional care for the seniors we serve because of our people. The genuine passion, unmatched work ethic, creative spirit and passion for providing the best possible care can be observed at all levels of the company.
Our Care Team
When you become a client of Everlight Care, you don't just get matched with a caregiver. You work with a full team of qualified, experienced care professionals who will ensure the highest standards of care are met throughout the length of service.
Care Managers - Our care team is comprised of Employee and Client Care Managers, who will work closely with you and your family members to ensure the perfect caregiver is selected to best suit the needs, interests and goals of your loved one. 
The team is available 24/7 to address any client or family members' needs or concerns for your total peace of mind.
Our Client Care Managers oversee clients' care, ensuring the highest standard of professionalism from all members of the care team are met. He or she works directly with families to make sure clients are happy over the course of our service by conducting weekly in person check in visits and phone call check ins. Care Managers perform a comprehensive in-person evaluation and create a care plan that will best serve the needs of the client. 
Client Care Managers can also coordinate between healthcare professionals based on our clients' ever changing needs. We are your 24/7 professional resource. Client Care Managers are connected to a wide range of care professionals in the communities we serve. They can serve as a valuable resource to your family and loved one by advising them on local care professionals they may need. Whether it's coordinating with social workers, hospital staff, or geriatric care managers, we are there to make sure the aging journey is a smooth one.
Scheduling and Operations - Our Scheduling and Operations Team is comprised of Employee Care Managers and Staffing Managers, who are responsible for recruiting, training, scheduling and expertly matching caregivers with clients. They work with Client Care Managers to oversee all aspects of staffing, supervising and coordinating client care.
Caregivers - Our caregivers are highly experienced, thoroughly trained and personally committed to their clients. We are able to expertly match the right caregiver to each client's needs and personal goals.
Caregivers are Everlight Care employees. We manage our caregivers' employment insurance, taxes and workers' compensation so you don't have to. Our caregivers are also bonded and insured.
James Kendall, Founder
James has spent his entire career helping others who could not help themselves.  James received his Master's Degree in Social Work from California State University Fresno and has never stopped serving others.  Over the years, James has worked in clinical settings, community settings and in administrative and management capacities.  He has continually worked to improve the lives of those he encountered personally and professionally.
When his mother-in-law began to show signs of Alzheimer's, James experienced the challenges families face when dealing with such a situation.  He had many questions without many answers.  After this experience, James knew he wanted to help others in the same situation and provide care to those in need.  He wanted to provide the best service, using the best caregivers, to ensure a worry free, quality, caring experience.  James founded Everlight Care to inform and educate the community while providing quality in home care.
"Everlight Care is committed to education and the highest quality in home care experience."
Gina Kendall, Owner/Operator
Gina has over 25 years of work experience serving the aging and the disabled.  Her extensive experience in care and management began as a Social Services Coordinator in skilled nursing facilities.  While working in this capacity, she became aware of the need for, and the importance of, good, quality, home care.  Gina worked with families to keep their loved ones home and avoid a return visit to the hospital.  As she continued her career of service, she began working with the disabled population helping to expand and improve their independence throughout all aspects of life.
This combination of experiences has afforded Gina a unique view of the needs of the aging and the disabled and how to best serve those needs in a home setting.
Gina's Central Valley roots run deep.  She earned her BA degree from Fresno State in 1993 and has lived and worked in Fresno for the past 20 years.  In addition to raising her family in Fresno, she is actively involved in her local church and is a volunteer for various local community organizations.
"Serving the aged and disabled in my community, making a difference, and helping people live full, safe, and active lives is a great honor."
Shireen Azamian, Branch Director
As Branch Director, Shireen is responsible for directing all operational aspects within the agency's objectives by providing training, coaching and development. She will also assist with quality assurance, client and employee satisfaction, and implemting forecasts to fit the needs of Everlight Care.
"I am attracted by the company's philosophy to provide the best quality of service for our clients while walking them through the journey of aging. I am continually amazed at how involved our team is with our clients and caregivers, and I want to continue to emphasize on our family connection here," Shireen stated. "Everlight Care goes above and beyond for everyone we meet, because we believe in providing the best quality and most trusted in-home care in the Central Valley." Shireen Azamian graduated with her Bachelor of Science degree in Healthcare Administration in 2015. Shireen comes to Everlight Care with over 10 years of healthcare experience and client care satisfaction. Shireen's passion for the senior care community developed from helping her grandmother, who had Alzheimer's. She was previously a caregiver with United Cerebral Palsy where she assisted her client with activities of daily living. She was also a Medical Records Assistant with Sierra Vista skilled nursing facility where she maintained current patient records. Most recently, Shireen worked as an Intake Coordinator for Healthy Living at Home. There, she conducted patient admissions, communicated with families and physician offices, and played an integral part within the referral/client relationship. This background has assisted Shireen with transitioning to her current position with Everlight Care.
"My goal as Branch Director is to better the community and make lasting relationships wherever I go. I look forward to expanding the agency over the next several years and I am passionate about advocating for the senior community."
Melissa Wafer-Campos, Care Coordinator/Office Manager
Melissa comes to Everlight Care with over 20 years of healthcare experience. She began her career as a caregiver for her grandmother and went on to complete her certification for a front and back office medical assistant. Melissa transitioned to be a Certified Nursing Assistant, working in different departments of hospitals, and later, became the Admissions Director at a skilled nursing and rehabilitation center. She has found her place with Everlight Care and is happy to be a part of the team as a liaison for our clients and staff. Melissa oversees clients' care and ensures the highest standard of professionalism from all members of the care team are met. She works directly with families to make sure clients are happy over the course of our service by conducting weekly check ins and expertly matching our clients to their caregivers.
"I love supporting our staff and clients. It is great to be a part of a wonderful team with core morals, respect and compassion for the senior community."  
Andrea Reyes, Human Resources/Staff Development
Looking for a job?
Use our careers page for questions & info
Let's Get Started!
Get immediate help with information, costs & payment options.