Homemaking & Companion Care
Homemaking and Companion Care in Fresno & Madera
Need Help at Home? Give us a call 559-353-2847
We understand that sometimes seniors need help with household chores like watering plants, light housekeeping, laundry, getting the mail, and more. They also benefit from having someone to talk to, reminisce with, or maybe just play a game of cards. It's the little things that keep seniors happy, active, and engaged with everyday life. Looking forward to having "company" is a motivator for seniors to start their day!
Homemaking and Companion Care
Homemaking and Companion care helps seniors stay in their own homes and enjoy their independence, with some support from a professional caregiver.  Whether it's homemaker chores, light meal preparation, errands, or grocery shopping, their trained caregiver helps with almost everything.
Homemaking Services
Homemaker chores are daily and weekly tasks that we often take for granted. When a senior needs help keeping up with laundry and light housekeeping, our trained caregivers are ready to assist. This includes:
Laundry
Cooking
Vacuuming
Dusting
Changing linens
Washing dishes
Organization
Watering plants
Checking the mail
Having a regular "companion" not only helps a senior maintain activity and socialization, but also gives the family peace-of-mind that a professional caregiver is there, monitoring, watching, and helping with everyday tasks.
Companion Care Includes:
Providing a comfortable home environment
Support for everyday tasks and responsibilities
Assisting with communication with others via phone or screentime
Providing activities that the senior enjoys.
Assisting with errands
Medication reminders
Help with dressing or other personal care issues.

Accompanying to MD appointments and social events, or religious services.

Meal preparation, planning, and shopping, light housekeeping, laundry
What are the Benefits of Homemaking and Companion Care?
We all need a little help around the house from time to time. Maybe your aging loved one is recovering from surgery, or having memory loss issues. Perhaps a chronic illness leaves them with less energy to take care of the things that make them so happy.
Our in-home services help with:
Socialization
Mental Stimulation
Increased mobility
Improved overall health
Call Everlight Care today and we will come to your loved one's home and perform a free consultation to determine your needs and the best possible schedule for you and your loved one.
Provide the care your loved one deserves.  559-353-2847
Locations We Serve
We provide complete home care in Fresno and Madera. We serve all of the cities in the area.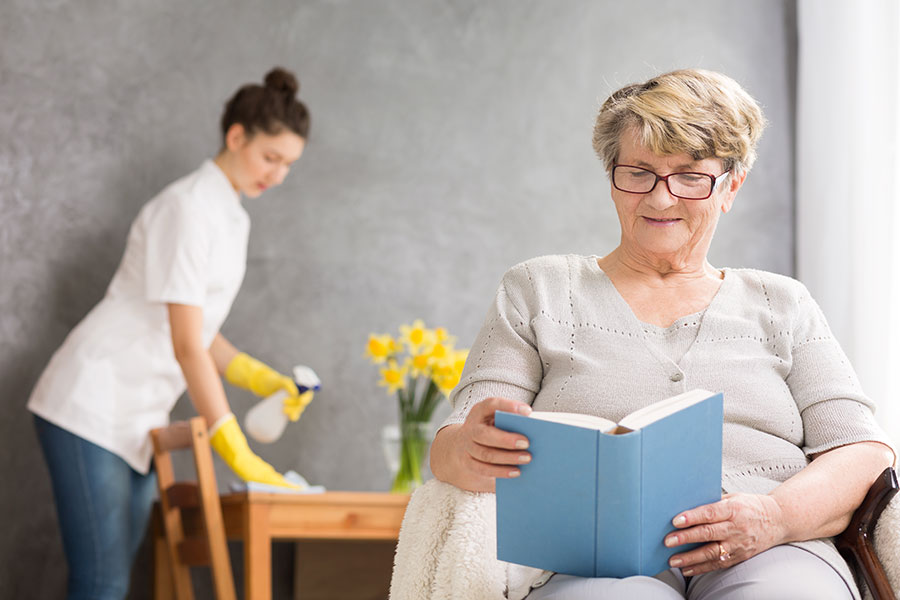 Our In-Home Care Services:
When You Fill Out the Form Below, You Can Expect a Call from Our Friendly Staff