James Kendall, Founder
James has spent his entire career helping others who could not help themselves.  James received his Master's Degree in Social Work from California State University Fresno and has never stopped serving others.  Over the years, James has worked in clinical settings, community settings and in administrative and management capacities.  He has continually worked to improve the lives of those he encountered personally and professionally.
When his mother-in-law began to show signs of Alzheimer's, James experienced the challenges families face when dealing with such a situation.  He had many questions without many answers.  After this experience, James knew he wanted to help others in the same situation and provide care to those in need.  He wanted to provide the best service, using the best caregivers, to ensure a worry free, quality, caring experience.  James founded Everlight Care to inform and educate the community while providing quality in home care.
"Everlight Care is committed to education and the highest quality in home care experience."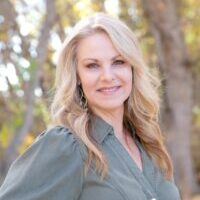 Gina Kendall, CEO/Owner
Gina Kendall is Everlight Care's CEO and owner. She has over 40 years of work experience serving the aging and disabled community. Her extensive experience in care and management began as a Social Services Coordinator at Casa Metropolitan skilled nursing facility in 1996. While working in this capacity, she became aware of the need for, and the importance of, personalized, quality, home care. Everlight Care was founded in 2017 to provide the best and most trusted non-medical home care, dedicated to the highest standards of integrity, respect and compassion while delivering the highest quality of care possible. Gina worked with families to keep their loved ones home and avoid a return visit to the hospital. This combination of experiences has afforded Gina a unique view of the needs of the aging and the disabled and how to best serve those needs in a home setting. Her passion, development, and dedication to serving the senior population does not go unnoticed. Gina believes that Everlight Care provides support for families who are facing challenges caring for their loved ones.
Gina earned her BA degree from Fresno State in 1993 and has lived and worked in Fresno for the past 30 years. In addition to raising her family in Fresno, she is actively involved in her local church and is a volunteer for various local community organizations such as: Catholic Charities, Poverello House, and Marjoree Mason Center. Most recently, Gina was selected to be a Board Member with Valley Caregiver Resource Center, a local non-profit agency dedicated to offering a comprehensive array of services designed to assist elders and their families.
"Serving the aged and disabled in my community, making a difference, and helping people live full, safe, and active lives is a great honor."
Shireen Azamian, Regional Director
As Regional Director, Shireen is responsible for directing all operational aspects within the agency's objectives by providing training, coaching and development to each branch. She regulates quality assurance, client and employee satisfaction, and implements forecasts to fit the needs of Everlight Care. Shireen works with department teams to identify key performance indicators for growth quality.
"I am attracted by the company's philosophy to provide the best quality of service for our clients while walking them through the journey of aging. I am continually amazed at how involved our team is with our clients and caregivers, and I want to continue to emphasize on our family connection here," Shireen stated. "Everlight Care goes above and beyond for everyone we meet, because we believe in providing the best quality and most trusted in-home care in the Central Valley." Shireen Azamian graduated with her Bachelor of Science degree in Healthcare Administration in 2015. Shireen comes to Everlight Care with over 10 years of healthcare experience and client care satisfaction. Shireen's passion for the senior care community developed from helping her grandmother, who had Alzheimer's. She was previously a caregiver with United Cerebral Palsy where she assisted her client with activities of daily living. She was also a Medical Records Assistant with Sierra Vista skilled nursing facility where she maintained current patient records. Most recently, Shireen worked as an Intake Coordinator for Healthy Living at Home. There, she conducted patient admissions, communicated with families and physician offices, and played an integral part within the referral/client relationship. This background has assisted Shireen with transitioning to her current position with Everlight Care. In Shireen's spare time, she enjoys spending time with friends and family, reading, traveling, and food-tasting.
"My goal is to better the community and make lasting relationships wherever I go. I look forward to expanding the agency over the next several years and I am passionate about advocating for the senior community."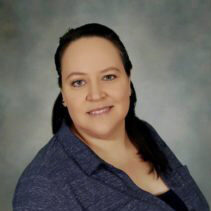 Melissa Wafer-Campos, Care Manager
Melissa comes to Everlight Care with over 20 years of healthcare experience. She began her career as a caregiver for her grandmother and went on to complete her certification for a front and back office medical assistant. Melissa transitioned to be a Certified Nursing Assistant, working in different departments of hospitals, and later, became the Admissions Director at a skilled nursing and rehabilitation center. She has found her place with Everlight Care and is happy to be a part of the team as a liaison for our clients and staff. Melissa oversees clients' care and ensures the highest standard of professionalism from all members of the care team are met. She works directly with families to make sure clients are happy over the course of our service by conducting weekly check-ins and expertly matching our clients to their caregivers. In Melissa's spare time, she enjoys spending time with family and friends, making arts and crafts, designing clothes, and making tumblers.
"I love supporting our staff and clients. It is great to be a part of a wonderful team with core morals, respect and compassion for the senior community."  
Jessie Hernandez, Lead Supervisor
Jessie comes to Everlight Care with over 5 years of healthcare experience.  Jessie developed her passion for the senior community when she volunteered to work with disabled adults.  Jessie is a natural born caregiver. She later transitioned into assisting her grandparents with activities of daily living and dementia care. Jessie realized that she sincerely enjoys serving her community and helping seniors become more independent. She enjoys caregiving because she can provide companionship to seniors who may need a friend. Most recently, Jessie worked as a caregiver at Truewood by Merrill assisted living and memory care. Jessie is currently Everlight Care's Lead Supervisor. As a Lead Supervisor, Jessie schedules clients for care, conducts caregiver and client check-ins, and works with families under the Care Manager to match clients to caregivers. Jessie holds Everlight Care to the highest standards of care and customer service, as part of Everlight Care's quality assurance program. In Jessie's spare time, her hobbies include spending time with her family and reading.
"I enjoy working for a company who strives to give the highest and most trusted in-home care. Everlight Care continues to make a significant impact in our senior community."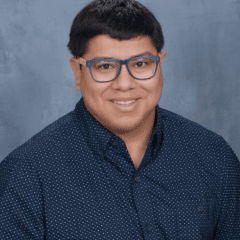 Jose Avelar, Accounting Manager
Jose comes to Everlight Care with over 8 years of experience in the Accounting and Tech industries. He began his career in Accounting at a young age due to his passion for Mathematics. He worked independently, and later gained experience with private sector businesses in Washington, California, and Mexico. Jose is currently working towards completing his Bachelor's of Science in Cyber Security and Accounting Business at Maryville University. After settling in Fresno, he started his search for a business that supports similar professional beliefs for the senior community. "I enjoy working at Everlight Care because we make a valuable difference for our employees and clients." As the Accounting Manager, Jose generates and processes financial accounts, audits account details, and maintains Everlight Care's IT systems. In Jose's spare time, he likes to travel, spend time with friends and family, and is an avid boba drinker.
"My goal for Everlight Care is to ensure fiscal compliancy and promote growth with the use of our professional systems."
Looking for a job?
Use our careers page for questions & info
Let's Get Started!
Get immediate help with information, costs & payment options.