How Do You Help Your Dad Stay Connected With Friends and Family?
Your dad lives alone and you worry about him being isolated. How do you help your dad stay connected with his friends and family when you don't live nearby? Have you looked into companion care at home services?
Companion Care at Home Aides Provide Social Interactions
With companion care at home services, your dad has a caregiver to talk to each day. His caregiver keeps him company on walks, when he's watching a movie, or on days he has errands to run. He doesn't have to be alone anymore when you're unavailable.
He Doesn't Have to Eat Alone
Your dad won't have to eat alone. His caregiver helps him plan a weekly menu for all meals and snacks. They can shop together, and your dad has a caregiver to carry in groceries and put things away. When it's time for a meal or snack, his caregiver prepares it and joins him at the table.
Afterward, the caregiver can clean the table, wash dishes, and put everything away. Dirty dishes aren't stacking up until you visit.
He Has a Driver Available
His companion care at home aide can drive him around town. He has a ride to stores for shopping trips. His caregiver can drive him to the local library for movies or reading groups. He has a ride to the senior center for weekly luncheons or the community center for Yoga classes.
When your dad has an appointment with his dentist or doctor, his companion care aide can drive him. Your dad knows his driver is in the waiting room and ready to bring him back home. That's often helpful in reducing some appointment stress.
You Get Updates
Another benefit of home care is that you'll get regular updates. If you live on the other side of the country, it's important to have someone with your dad and report on things you can't always see in a regular phone call.
If your dad is losing weight, his caregiver will tell you and work with you on what should be done. It may be your dad isn't eating enough, but it can be things like side effects of the medications he uses or difficulty chewing due to gum disease. If his memory seems to be diminishing, his caregiver can alert you and get an appointment with the doctor.
Work with a home care agency to get a plan in place that matches your dad's needs. Your dad may not be able to drive, but that doesn't mean he needs to stay at home 24/7. He can be social and independent with a helping hand.
His companion care at home aide can bring him to the area senior center for social activities or bring him to the park to meet up with friends in his walking group. Talk to our companion care at home specialist to learn more about the prices and services.
If you or an aging loved one are considering Companion Care at Home Services in Kingsburg CA, please contact the caring staff at Everlight Home Care today. Call us at 559-353-2847.
Private Duty Home Care in Fresno, Madera, Kern Counties, and surrounding communities. Call us 24 hours a day, 7 days a week.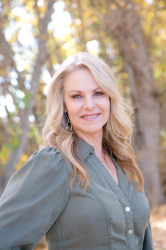 Latest posts by Gina Kendall
(see all)