Ways Aging Makes Your Mom Feel Less Independent and How to Help
As you get older, your body and health change. It's inevitable. Your mom may be feeling less independent as this happens, but there are things you can do to help her age confidently at home. Hiring senior home care services could be part of the solution.
She Struggles With Cooking or She Can't Drive
After decades of cooking for a spouse and kids, your mom is alone now. The switch to cooking for one is tough. Plus, she has a harder time slicing, dicing, and chopping items.
Your mom has been eating canned soup and frozen pizzas a lot. It's not healthy and her doctor wants it to change, but she won't cook and eat a full meal when she's alone. You don't have enough time to stop by every day to eat with her.
As your mom's vision changed, she had to stop driving. She's stuck waiting until someone visits to do things like grocery shopping, pick up packages at the post office, or get her prescriptions refilled. She feels trapped at home and very isolated.
She can't see her friends as they live too far for her to walk. Her socialization is limited to weekend visits from family. It's leaving her lonely and sad.
Her Joints Ache More
Arthritis affects many older adults, and joint pain can impact mobility. Your mom stands up after sitting and her hips and knees ache for a bit. She has to stretch out for a few seconds before she even dares to take a step.
If she tries to move fast, your mom often loses her balance. She's afraid she'll fall one of these days, so she tends to sit for longer periods than she should. As the pain increases, the fear of falling rises, and it's become a circle she feels trapped in.
Stairs Can Be Scary
Your mom's issues with balance also play a role in her confidence going up and down the stairs. Her laundry room is in the basement. To reach the laundry room, she has a flight of narrow stairs that end just a few feet from a hard concrete wall.
If she falls, she knows she would be seriously injured. Instead, she holds off doing the laundry as long as she can. She prefers to wait until you're visiting, which means she often wears the same clothes and sleeps on the same sheets for a full month.
Arrange the Senior Home Care Services She Needs
Don't let your mom's loss of confidence keep her from living a full life. She may feel less independent as she needs to rely on you more, but that's normal. Make sure she knows that's something all older adults face.
Talk to her about senior home care. Discuss the different services and the benefits of each one. Once she has expressed the areas where senior home care would be helpful, arrange the services with an advisor.
If you or an aging loved one are considering Senior Home Care Services in Madera CA, please contact the caring staff at Everlight Home Care today. Call us at 559-353-2847.
Private Duty Home Care in Fresno, Madera, Kern Counties, and surrounding communities. Call us 24 hours a day, 7 days a week.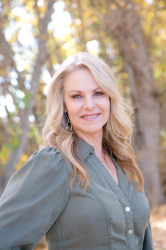 Latest posts by Gina Kendall
(see all)