Can My Elderly Parent Stay At Home?
Almost all seniors would prefer to stay at home as they get older. But can your elderly parents stay at home safely? That's what most family members are concerned about. In many cases, seniors can absolutely be safe at home as they get older. With a little preparation and a little help from you and senior home care providers, it's easy for seniors to live at home safely and happily as they get older.
Some of the things that seniors and their family members should do to keep seniors safe at home as they age in place are:
Get Senior Home Care
Senior home care can be available around the clock. That means your senior parent can have someone with them overnight if they feel more secure with someone in the house. Or they can have someone there to help them when they first get up. With senior home care, your senior loved one will have help and support with tasks like housecleaning, cooking, doing dishes, and laundry. All those tasks that are necessary but not fun can be done effectively with help from a senior home care provider.
Hire Lawn And Plow Services
Another way to make it easier for your elderly parent to be safe at home is to hire services that will take care of things like snowplowing in the winter and lawn mowing in the summer. Your senior loved one shouldn't be doing physically demanding repetitive jobs like shoveling snow or mowing the lawn. They will be safer when there are professionals that are taking care of the outdoors of the house and making sure there is no snow or ice for your senior loved one to trip over.
Declutter The House
This can be a tough task, but it's one that's absolutely necessary for senior safety at home. Remove old lamps, furniture that doesn't get used, and area rugs. If the floor is very hard consider having a wall-to-wall carpet installed so that if your senior parent fell they would have a soft surface to land on. If you must use area rugs look for large rugs, such as carpet remnants, and make sure that they are taped down well so that they don't slide on the floor. If your senior loved one uses a walker or a cane use area rugs that are well secured so that they don't trip.
Install Cameras
Security cameras are something every senior's home should have. They will deter potential criminals but also they give you and your family a great view of what's happening with your senior parent. You will be able to check the cameras through an app on your phone to make sure that your senior loved one is ok. And you'll be able to send help right away if your senior loved one needs help. If your senior loved one falls and you see it on camera they won't have to go through the agony of spending hours or even days waiting for someone to help them. You can rush EMS to the house right away.
Sources:  https://www.aarp.org/home-family/your-home/info-2021/home-and-community-preferences-survey.html
https://www.nia.nih.gov/health/infographics/aging-place-tips-making-home-safe-and-accessible
If you or an aging loved one are considering Senior Home Care Services in Visalia CA, please contact the caring staff at Everlight Home Care today. Call us at 559-353-2847.
Private Duty Home Care in Fresno, Madera, Kern Counties, and surrounding communities. Call us 24 hours a day, 7 days a week.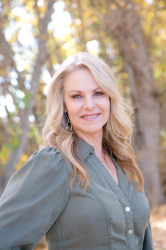 Latest posts by Gina Kendall
(see all)