Anselma N. – Employee of the Month of March 2023
Congratulations to our March Employee of the Month, Anselma.
Anselma is an Amazing Employee.
We can always count on her to cover shifts that need to be covered.
Here are some interesting facts about Anselma.
1. What was your first job and what were your duties?
My first job was as a Direct Professional Support at a group
home working with mentally disabled clients. I would assist
them in their normal daily duties to better enhance their
quality of life.
2. What is your biggest accomplishment?
My biggest accomplishment was receiving my BA in Social Work.
3. What do you like the most about being a caregiver?
One of many reasons why I enjoy being a caregiver is to help those individuals with their daily lives which gives me joy seeing them happy.
4. Why do you like working for Everlight Care?
I like working for Everlight Care because it gives me the opportunity to help those individuals with their normal routines and give them the best care.
5. Name one short-term or long-term goal.
One of my lifetime goals is to have a foster home established for those who need a place to call home. Provide the support they need to achieve their hopes and dreams.
If you or an aging loved one are considering Senior Home Care Services in Fresno CA, please contact the caring staff at Everlight Home Care today. Call us at 559-353-2847.
Private Duty Home Care in Fresno, Madera, Kern Counties, and surrounding communities. Call us 24 hours a day, 7 days a week.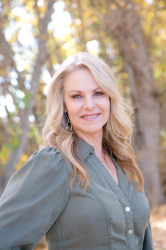 Latest posts by Gina Kendall
(see all)