How Home Care Helps Seniors Live Independently
Home care is one of the tools that can help seniors age in place and live independently as they get older. Home care, including respite care services, plays a crucial role in helping seniors maintain their independence and live safely where they want to live. Home care services are designed to provide personalized support and assistance to seniors who may need help with daily activities due to physical, cognitive, or medical challenges.
Some of the ways that home care providers help seniors are:
Help With Activities of Daily Living (ADLs)
Home care aides can assist seniors with essential ADLs, such as bathing, dressing, grooming, toileting, and mobility. Seniors often prefer to have respite care providers help them with these tasks instead of depending on family members. Respite care makes it possible for seniors to keep their dignity and their independence even as their health needs change over time.
Medication Management
Seniors often have complex medication regimens. Care professionals can help seniors manage their medications, ensuring they take the right doses at the correct times. This promotes medication adherence and prevents potential adverse events.
Meal Planning and Preparation
Proper nutrition is essential for seniors' health. However, many seniors struggle with cooking and food preparation tasks that can be physically demanding. Respite care providers can help plan balanced meals, assist with grocery shopping, and prepare nutritious meals that meet dietary restrictions or preferences. This helps ensure seniors receive the necessary nutrients to stay healthy.
Mobility Support
Seniors who struggle with mobility or balance issues can benefit from assistance with moving around the home. Aides can provide mobility support, which may include transferring in and out of bed, using mobility aids, and preventing falls.
Companionship
Loneliness and social isolation can negatively impact seniors' mental and emotional well-being. HRespite care providers offer companionship, engaging seniors in conversation, playing games, reading together, or accompanying them on outings. This companionship helps combat feelings of isolation and depression.
Household Tasks or Transportation
Seniors often find it challenging to manage household tasks like cleaning, laundry, and organizing. Home care professionals can help with light housekeeping duties, ensuring a safe and clutter-free environment.
Seniors who no longer drive may struggle with transportation to medical appointments, grocery stores, or social outings. Home care aides can provide transportation services, enabling seniors to maintain their active lifestyles and access necessary services.
Personalized Care Plans
Home care services are tailored to each senior's individual needs and preferences. Care plans are developed in collaboration with the senior and their family to address specific challenges and goals, promoting a sense of control and autonomy.
Respite for Family Caregivers
Family caregivers often bear a significant burden when caring for seniors. Respite care can provide respite to family caregivers, allowing them to recharge and maintain their own well-being while knowing their loved one is receiving professional care. Short-term or regular respite care for caregivers is available.
Flexibility
Home care services can be adjusted as seniors' needs change. Care plans can be adapted to address evolving challenges or to accommodate recovery from illness or surgery. Even seniors with serious medical conditions can continue living independently with respite care.
If you or an aging loved one are considering Respite Care Services in Merced CA, please contact the caring staff at Everlight Home Care today. Call us at 559-353-2847.
Private Duty Home Care in Fresno, Madera, Kern Counties, and surrounding communities. Call us 24 hours a day, 7 days a week.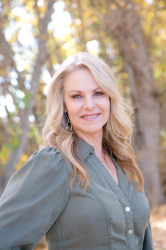 Latest posts by Gina Kendall
(see all)