What Should Seniors Expect from Personal Care at Home?
Whether seniors are having trouble with daily tasks because they're getting older or because they're experiencing a disability or illness, personal care at home services might be the right answer. Some seniors might be reluctant to accept this type of help, however, simply because it is new to them or how personal care assists them is unclear.
It can help to get to know more about what to expect with personal care at home.
Assistance with Activities of Daily Living
The most common reason that people need personal care at home is to help with activities of daily living, or ADLs. These are tasks like getting dressed, grooming, toileting, eating, and bathing, among others. Caregivers help with these tasks, ensuring that the people receiving care are treated respectfully and that their dignity is protected at all times. ADLs can also include tasks like getting out of bed or transferring into a wheelchair. Making these activities safer and easier is of the utmost importance.
Reminders to Take Medications Properly
Seniors may need to take medications for a variety of different types of health issues. Home care providers don't dispense medications, but they do offer reminders to help seniors stay on target with taking medications when they should. If medications need to be taken with food, for instance, caregivers might offer reminders along with a meal or snack to take the right medications.
Help with Personal Hygiene
Personal hygiene tasks are the most common type of task that seniors may start to have trouble managing on their own. It can be embarrassing to accept help with these types of tasks at first because they're so intimate. Caregivers may help with bathing, changing clothing, and hair and nail care, among other tasks. These tasks are essential for physical health, but they also boost mental health and self-esteem. Caregivers offer support as it is needed, without taking over these personal care tasks or making seniors feel inadequate for needing help.
Companionship throughout the Day
Because personal care at home may be necessary at all different hours, seniors may find that caregivers are there with them many hours a day. This is a big benefit, especially if they've been experiencing loneliness or isolation. Caregivers offer companionship, conversation, and a friendly person to enjoy other activities with to pass the time.
Personal Care at Home Provides Assistance with Meal Preparation and Eating
Proper nutrition is a critical aspect of maintaining both health and overall well-being. Home care providers are able to make sure that seniors are eating nutritionally-balanced meals on a regular basis. If seniors need help with eating, they're able to assist with that as well. Getting the right nutrients can make a big difference in overall quality of life.
Personal care at home offers vital support and assistance to seniors who have trouble managing activities of daily living on their own. The type of support necessary from day to day may vary, but caregivers are there to offer help in the way it is needed without judging or damaging independence.
If you or an aging loved one are considering Personal Care at Home Services in Selma CA, please contact the caring staff at Everlight Home Care today. Call us at 559-353-2847.
Private Duty Home Care in Fresno, Madera, Kern Counties, and surrounding communities. Call us 24 hours a day, 7 days a week.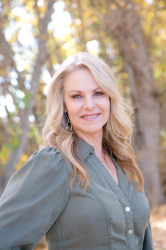 Latest posts by Gina Kendall
(see all)