Questions to Ask Your Dad About His Hygiene and Grooming Habits
Your dad lives alone, and he's experiencing difficulty keeping up with his routine grooming and hygiene tasks. Ever since his cancer treatments, his strength and stamina haven't been the same. He must take care of himself, but you're not sure he is. Is it time to hire personal care at home providers to step in and help him?
Here are five questions to ask him about his personal care habits.
Is He Comfortable Showering On His Own?
Ask your dad if he's okay taking a shower. Make sure he's honest. There's a good chance that if he's ever fallen before when he was in the bathroom, he's going to be nervous about getting in and out of the shower on his own. Adding grab bars might help, but it's not always enough.
Does He Struggle to Trim His Nails?
Your dad can easily reach his fingernails, but what about his toenails? Can he reach them or does he struggle? Has he given up on trying to trim his toenails? If so, it's time to talk about that as nails that get too long and cause discomfort.
If his nails dig into neighboring toes, he risks an infection. If they're catching on his shoes, it will impact mobility. He needs to keep them trimmed, and that might mean having someone to help him do it.
How Easy Is It For Him to Dress Himself?
Arthritis can become a real pain when it comes to dressing by yourself. Is your dad finding it hard to pull up the zipper on his pants or coat? Does he have a hard time buttoning his pants and shirts? Is he able to tie his shoes?
If your dad cannot choose the appropriate attire for the weather outside, which can happen if he has dementia or a traumatic brain injury, he needs help. Arrange personal care at home services to have someone there to help your dad get dressed each day.
Is He Able to Read Labels on Bottles?
Can your dad read the labels on different bottles in his bathroom? Has he ever mistaken his mouthwash with aftershave? Does he grab hemorrhoid cream instead of toothpaste? Worsening vision can make it hard for him to differentiate products, and he'll need help doing so.
Does He Brush and Floss His Teeth Easily or With Difficulty?
Your dad should be brushing and flossing his teeth twice a day. If he's not, ask him what would make it easier. He might have a hard time gripping a traditional toothbrush or dental floss. Devices like an Oral-B or Sonicare toothbrush and a water flosser may make it easier for him to brush and floss twice a day.
If your dad is struggling to complete grooming and hygiene tasks, make sure he has the support of a personal care at home aide. His caregiver can assist him with showers, oral care, nail care, skincare, and more. Learn more about these and other personal care at home services by making a call.
If you or an aging loved one are considering Personal Care at Home Services in Visalia CA, please contact the caring staff at Everlight Home Care today. Call us at 559-353-2847.
Private Duty Home Care in Fresno, Madera, Kern Counties, and surrounding communities. Call us 24 hours a day, 7 days a week.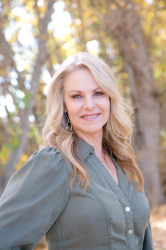 Latest posts by Gina Kendall
(see all)