Employee of the Month for May 2023
Congratulations to Peter! Peter is our Employee of the Month for May 2023.
Peter is a great caregiver here at Everlight Care. Peter's clients love him so much that they enjoy having Peter on shift.
We can always call on Peter to cover shifts when needed.
1)What was your first job and what were your duties?
My first job was teaching. My duties were to teach students.
2)What is your biggest accomplishment?
My home is my biggest accomplishment.
3)What do you like most about being a caregiver?
Making the client feel happy and achieving their goals
4) Why do you like working for Everlight Care?
Everlight is the most unique company ever seen
5) Do you have any hobbies?
Playing volleyball, and biking
6) What is your favorite vacation spot?
Monterey Beach
7) Do you have a pet? If yes, how many, what kind and what are their names?
Yes, a little Dog! His name is Gift Panda James Bond
8) What is your favorite food/restaurant?
Panda Express
9) Name one short- and long-term goal?
To go for more training on how to have my own group home.
If you or an aging loved one are considering Personal Care at Home Services in Fresno CA, please contact the caring staff at Everlight Home Care today. Call us at 559-353-2847.
Private Duty Home Care in Fresno, Madera, Kern Counties, and surrounding communities. Call us 24 hours a day, 7 days a week.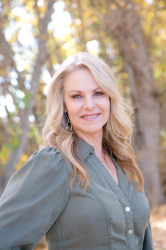 Latest posts by Gina Kendall
(see all)