Tips For When RA Flares Up
Rheumatoid Arthritis (RA) is an autoimmune disease that causes pain and swelling of the joints. The body's immune system has inadvertently decided to attack the healthy cells of the joints, making many everyday tasks difficult and painful. Like many autoimmune diseases, RA comes and goes in strength. Called flares, those days when the pain levels are really bad can become almost unbearable without having some good coping mechanisms on hand. While coping mechanisms can involve having specific people to help – like an in-home care provider – they can also involve tools or gadgets, as well as general health practices that have been shown to help other sufferers of rheumatoid arthritis get through those bad days.
Here are a few tips your loved one might want to try.
Use those assistive devices. Your loved one may say he doesn't need an electric can opener, but then when he's trying to make dinner and his flare-up won't allow him to use a regular can opener, he may find he wishes he had one on hand. Even if he doesn't need to use the assistive devices all the time, already having them in the home can make those rough days a little better when he can use them, especially if he is by himself without an in-home care provider or family member to help.
Try some yoga. Yoga is an activity that teaches breathing techniques and meditation during gentle stretches and poses. Yoga is a great form of exercise for RA sufferers. It boosts flexibility and improves joint pain and stiffness, all while also reducing stress and anxiety. Your loved one can look for a class that is specifically for those who have arthritis, whether it's at a community class or on YouTube. His in-home care provider can help by providing rides to and from class or even helping him find a set of videos on the internet.
Keep moving. RA usually is at its worse in the morning or after a long period of inactivity (such as watching a movie or getting lost in a good book). That's why it's important to keep moving. Your loved one should make a point to get up, walk and stretch throughout the day to keep joints limber. While he's awake, he should not go more than 30 minutes without some type of quick walk, even if it's just from one room to the other.
Use hot and cold packs. When RA flares, your loved one can decide which feels better – a cold pack or a warm compress. Both can bring relief to the pain that RA flares initiate. The goal is to reduce swelling and bring relief to the area until the flare calms down again.
Be truthful. If a task hurts to perform, help your loved one learn to ask for help, whether from his elder care team or you. Pushing through the pain only worsens the symptoms, making recovery longer. Asking for help can help your loved one end the flare-up and get on with regular life sooner.
If you or an aging loved one are considering In-Home Care Services in Clovis CA, please contact the caring staff at Everlight Home Care today. Call us at 559-353-2847.
Private Duty Home Care in Fresno, Madera, Kern Counties, and surrounding communities. Call us 24 hours a day, 7 days a week.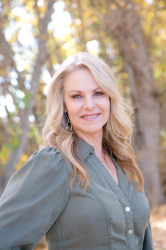 Latest posts by Gina Kendall
(see all)