Reasons Why Your Senior Should Adopt a Senior Pet
The month of November is designated as Senior Pet Adoption Month. It's a month to bring awareness to folks interested in adopting a new pet to consider the advantages and benefits of adopting a senior pet. A senior pet may provide your loved one with the company he needs without demanding too much extra care from others. However if your senior has support from home care aides, they can help with the pet care as well.
A senior pet is any pet that's considered to be in its senior years. For smaller dogs, it can be a dog that's 10+ years or older, for larger dogs, it might be a dog that's 7 years or older. For cats, it's about 11. Many senior pets have a tougher time getting adopted from shelters because families often want a young pet that they can train from the beginning and have a decade or more time to spend with them. Plus, people just can't resist those puppy eyes.
But senior pets can make wonderful companions and a senior animal might be just what your aging loved one needs to keep him company and create a daily purpose in his life. While having someone like a home care aide help with walks and training a puppy or kitten, a young pet can still be a lot of work when the home care aide isn't there to help.
Here are four reasons your loved one might want to consider a senior pet.
He can match their personality to what he desires. If your loved one knows he wants a calm, quiet pet, he can ask the shelter which older dogs are more calm and quiet. If he's looking for a pet to be his snuggle buddy on the lounge chair, the shelter can steer him away from cats that are overly aloof or dogs that need their space. An older pet has fully developed its personality, making it easier to find the perfect match.
He gets to skip the housetraining. A puppy or kitten needs a lot of care during those first few months to help them develop good bathroom habits. It can be a round-the-clock job that even having a home care assistance provider help with will not be around. Puppies have to be taken outside in the middle of the night, risking a trip or falling from your loved one. But older pets are usually well-house-trained and ready to adapt to a new home easily without many accidents.
The pet will be already trained. While your loved one may not need a pet to do tricks, it's helpful if a dog knows how to walk well while leashed, or a cat knows how to come for its food.
He gets to save a life and enrich himself. If your loved one is able and ready to adopt a pet, adopting a senior pet will help him protect that animal from being put to sleep because of the shelter's inability to help it find a new forever home. Adopting a senior pet is the ultimate good deed that comes with some pretty wonderful benefits.
If you or an aging loved one are considering Home Care Services in Fresno CA, please contact the caring staff at Everlight Home Care today. Call us at 559-353-2847.
Private Duty Home Care in Fresno, Madera, Kern Counties, and surrounding communities. Call us 24 hours a day, 7 days a week.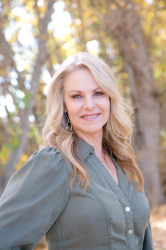 Latest posts by Gina Kendall
(see all)