Easy Ways to Help Your Loved One Get 10 Minutes of Exercise a Day
The health benefits of exercise are numerous. From more stamina to a better mood, to the body's ability to fight infections, all of these are just a few of the perks of exercise. But for some elderly people, the idea of starting an exercise plan can seem overwhelming. Have your home care provider help your loved one come up with easy at-home ways to exercise for 10 minutes.
If your loved one is one of those who thinks working out is too much work, one of the best ways to get them started is by starting small. So small, that it's only 10 minutes a day. It takes more time to hard boil an egg or go through the car wash. Ten minutes is over quickly and even if your loved one hates exercising, he might be willing to try something for 10 minutes.
So, where do you begin? Beginning at home is best for those who might not be enthusiastic about trying it. Because even though your loved one's home care provider could drive him to the gym and back, that would add time to the ten minutes and might then become too overwhelming. What was supposed to take ten minutes becomes something that takes over an hour with getting ready and then driving to and from.
The exercise should be considered moderate activity – enough to get his heart rate elevated and cause him to take deep breaths. Just remember to check with his regular physician before having him begin any type of exercise program – even one that only asks for 10 minutes a day.
Here are some easy ideas for getting those 10 minutes in.
If your loved one has stairs in his home, have him walk up and down the stair for 10 minutes. If that seems a bit overwhelming, just walking through the home and taking on the stairs 2-3 times during that walk-around can help him get some great exercise. If your loved one lives in a large apartment building, he can walk the hallways and then use the stairs to change floors.
If the outdoors is calling, there are plenty of places to get out and go for a walk or get some exercise. If your loved one has a dog, instead of having the home care provider take the dog out for a short walk around the block, your loved one can have the honor. If the dog is large or pulls the leash a lot, the home care provider can still hold the leash while your loved one joins along.
Put on some music and dance. It doesn't matter if your loved one dances alone or with someone, just put on some upbeat music and he can dance away those 10 minutes in no time.
Of course, the hope is that those 10 minutes will turn into 15 minutes and then turn into 30 minutes of exercise a day. But it's always better to start small than to not start at all.
If you or an aging loved one are considering Home Care Services in Kingsburg CA, please contact the caring staff at Everlight Home Care today. Call us at 559-353-2847.
Private Duty Home Care in Fresno, Madera, Kern Counties, and surrounding communities. Call us 24 hours a day, 7 days a week.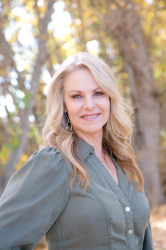 Latest posts by Gina Kendall
(see all)