How Companion Care at Home Can Help With Social Engagement
When a senior feels isolated, it could have dire effects on their emotional and physical health. It's important to understand that isolation can negatively impact a senior, and there are ways to prevent it. One of the best ways for a family to ensure that an older loved one remains social even while they are not around is by hiring companion care at home services.
This is a way for a professional to connect with an older adult and even become friends. It is also a way to ensure the senior can still go out to parks, group activities, and family events. A companion care at home provider will create a care plan that will also include social engagement.
Every care plan should have a way for the senior to stay social and move around. This may be as simple as telling the family when a good time is to come over and other minor changes like that.
Simple Ways Companion Care at Home Helps With Social Engagement
Here are some of the ways companion care at home can help reduce social isolation and promote social engagement. It can be hard to measure loneliness, but it will be essential to note how a senior is feeling. A companion care at home can help monitor emotions and come up with minor routine changes like these.
Animal Companion
One of the best ways to create a feeling of not being alone is encouraging the older adult to adopt an animal. It can be something easy like a bunny or cat, anything they can talk to and interact with. The caregiver may also help them take care of the animal if necessary.
Help Host Friends
A caregiver can encourage social interaction by helping host the seniors' friends. They can do board games, chat, host book clubs, and whatever else the senior is into.
Gym Classes For Seniors
Some gyms will host yoga, water aerobics, and even tai chi for older adults. Driving a senior to take these classes can help them stay mobile and meet new people who may come later.
Get Outside
Take the older adult outside and walk around the park. This can be a good way for the seniors to be outside with people. It is a way to enjoy the fresh air, and also people watch if they don't feel like interacting with others.
A companion care at home provider can help by just being around. It gives the older adult an extra set of hands to help around the house and a visit to look forward to.
What Are The Health Risks of Loneliness?
It can be hard to determine the actual health risks of loneliness and isolation. However, there have been some studies done that prove these few things.
Loneliness is connected with higher feelings of depression, anxiety, and suicide.
There was a 32% increase of a stroke and a 29% risk increase of heart disease.
It increases the risk of premature death.
Isolation was associated with a 50% increase in dementia.
There is evidence that people ages 50 and older can have an extremely negative impact from being lonely. It is important to keep an eye on and essential for a companion care at home assistant to help support the emotional well-being of the senior.
Source: https://www.cdc.gov/aging/publications/features/lonely-older-adults.html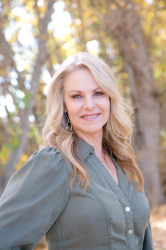 Latest posts by Gina Kendall
(see all)