February Employee of The Month, Suzette
Congratulations to our February Employee of the Month, Suzette Ayers!
Suzette is an excellent caregiver. We could always count on Suzette to cover shifts that need to be covered.
Suzette's clients really enjoy having her as a caregiver for their daily care.
Everlight Thanks Suzette for being a great caregiver.
We appreciate you!
Here are some fun facts about Suzette.
1. What was your biggest accomplishment?  Suzette took care of her parents as they passed. Suzette was able to show them the love and compassion they showed her.
2. What do you like the most about being a caregiver? Helping people in need.
3. Do you have hobbies? Suzette enjoys writing, photography, and cooking.
4. Suzette has 3 pets. 13- and 11-year-old dogs Jude and Lucy basset hounds. Suzette has a 5-year-old cat named Freya.
5. Suzette's favorite movie is Across The Universe. Suzette loves the Beatles. 
If you or an aging loved one are considering Companion Care at Home Services in Fresno CA, please contact the caring staff at Everlight Home Care today. Call us at 559-353-2847.
Private Duty Home Care in Fresno, Madera, Kern Counties, and surrounding communities. Call us 24 hours a day, 7 days a week.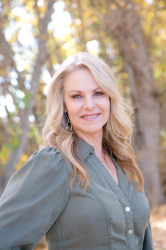 Latest posts by Gina Kendall
(see all)