Signs That Signify It's Time for 24-Hour Home Care
Your mom wants to stay in her home, but you're not sure it's possible. She has Alzheimer's disease, but it's progressing faster than you'd expected. You want her to move in with you, but she refuses and wants to stay in her home. Have you considered 24-hour home care services as a solution that makes you both happy?
Knowing when to arrange 24-hour home care attendants is important. Here are signs that it's time.
She's Undergoing Surgery, Has Heart Disease, or Undergoing Chemo and Radiation
For some reason, your mom needs surgery. While she heals and regains strength, her medical team says she cannot be alone at night. With 24-hour home care services, she's supported night and day.
If your mom's been diagnosed with heart disease, it's important for her to have around-the-clock support for now. It's going to take a while before she's adjusted to her medications, diet, and exercise routines. Have caregivers with her day and night for now.
After a cancer diagnosis, your mom started going through radiation and chemo treatments. She's often sick throughout the day and night and would benefit from having caregivers with her at all hours until the treatments are over.
Your Mom Struggles With Medications
Your mom takes several medications each day, and she struggles to remember them all. Some are morning medications that have to be taken with meals. Others have to be taken on an empty stomach.
Some of the pills she takes cause dizziness and others can cause nausea. Taking those pills at the right time, in the right conditions, and also dealing with side effects concerns your mom. She could have a caregiver with her at all times and not have to worry as much.
She Hates Being Alone or She's Fallen Multiple Times
Your mom doesn't want to move from her home, but she's lonely on her own. She's anxious about the "what ifs." If she falls, would anyone know? She has diabetes and struggles to manage her blood sugar levels. What if she can't? With around-the-clock care, she has peace of mind.
Your mom fell once, but since then, she's fallen every few weeks. Most of her falls occur after she's taken her morning medications or during late-night bathroom trips. Because she's not steady and often loses her balance, you realize she needs someone in her home all day and night.
She's Been Diagnosed With Dementia
Your mom's been very forgetful, but it's worsened with behavioral issues and depression. Her doctor diagnosed her as having dementia. That's causing some changes that your family has to address.
Your mom isn't supposed to drive anymore. She cannot cook meals without forgetting, so you have to turn off the power to her stove. Your mom's also forgetting simple things related to personal care and hygiene. She's going to need around-the-clock care and supervision.
Arrange for 24-Hour Home Care Providers
Once you know that your mom has to have 24-hour home care services, don't put off arranging them. If it's important, you need to make the arrangements today. Call our specialist in 24-hour home care to get started.
If you or an aging loved one are considering 24-Hour Home Care Services in Merced CA, please contact the caring staff at Everlight Home Care today. Call us at 559-353-2847.
Private Duty Home Care in Fresno, Madera, Kern Counties, and surrounding communities. Call us 24 hours a day, 7 days a week.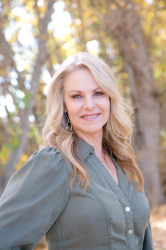 Latest posts by Gina Kendall
(see all)