Skin Care Routines to Protect the Skin During Summer Sun Safety Month
Summer Sun Safety Month falls in August because it's often the hottest month of the year. The sun is high in the sky, which increases the risk of sunburn when you spend more than a few minutes outside. You and her personal care at home providers need to make sure your mom's skin is protected from the sun's damaging rays.
What are the best skincare routines to follow during the summer?  
Wear Sunscreen
When your mom is outside, she needs to wear sunscreen. Protect all exposed skin, even the face. Because 10 minutes of exposure to the sun is good for vitamin D levels, put sunscreen on about 10 minutes before you leave the house. It takes sunscreen about 15 minutes to absorb into the skin and provide protection.
Choose a mineral sunscreen over a chemical one. Minerals are less drying. Aim for a broad-spectrum product with an SPF of 35 or higher, and make sure your mom reapplies it every two hours. If she goes swimming, she needs to reapply sunscreen right after getting out of the water.
Apply Moisturizer After a Shower
Trap moisture that the skin absorbs during a shower. Instead of drying off and applying moisturizer to the face and body, apply it while the skin is still wet. When possible, allow the skin to air dry so that you don't rub off any moisturizer. If that's not possible, pat it dry rather than buff or rub the skin dry.
Look for Sensitive Skin Products and Avoid Fragrances and Parabens
Shop for sensitive skin products. Your mom's aging skin is going to be more delicate and sensitive, so even if she's never needed sensitive skin products in the past, they'll help her skin now.
Don't feel limited to local products. While products made in the U.S. may work well for your mom's skin, she may also find they're not doing enough. This is why many people have started using Japanese skin care products. They're less likely to contain chemical moisturizers, and they often work well on aging skin because they are higher in collagen and amino acids
When choosing a product, avoid anything with fragrances and parabens. While parabens are common and act as a preservative, they're also more likely to irritate thinner, aging skin. Fragrances are also irritating.
Personal Care at Home Aides Help her with These Suggestions
Your mom's skincare routine is important to keep her skin moisturized and lower the risk of cracks, chafing, and infection. If she struggles with personal care as her health changes, arrange personal care at home services.
With personal care at home aides, she has a caregiver available to dry her skin, apply moisturizer, and alert you to any possible issues with her skin. Call our home care agency to learn more about personal care at home services.
If you or an aging loved one are considering Personal Care at Home Services in Kingsburg CA, please contact the caring staff at Everlight Home Care today. Call us at 559-353-2847.
Private Duty Home Care in Fresno, Madera, Kern Counties, and surrounding communities. Call us 24 hours a day, 7 days a week.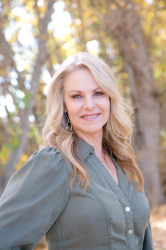 Latest posts by Gina Kendall
(see all)