Everlight Care January Employee of the Month
Everlight Care would like to congratulate our January Employee of the Month, Sheila Villarosa!
Sheila is a new addition to the team who has already gone above and beyond as a caregiver. Her friendly and bubbly personality has been an amazing addition to Everlight. She also is very thoughtful and attentive with her clients and goes the extra mile to make their days brighter. She is very reliable and always lends a helping hand when it is needed. Sheila is a very appreciated member of the team!
Congratulations, Sheila!
Here are some fun facts about Sheila:
Her biggest accomplishments are earning her Associate's Degree, buying her own car, and becoming independent.
Her favorite part about being a caregiver is interacting with clients and getting to know them on a deeper level. She also likes being able to be there for her clients and assist them with whatever they need.
She likes working for Everlight Care because the staff is friendly and understanding. She states that she is "so happy to be a part of a team that makes a difference in so many people's lives."
Her hobbies include cooking, baking, and hiking.
A long term goal of Sheila's is to finish her last semester to earn her Bachelor's Degree, pursue nursing, and one day become a mother.
If you or an aging loved one are considering Personal Care at Home Services in Fresno CA, please contact the caring staff at Everlight Home Care today. Call us at

559-353-2847

.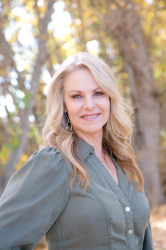 Latest posts by Gina Kendall
(see all)