Easy Changes to Make Your Senior's Home Safer
Keeping your aging loved one safe is a top priority, especially if she is wanting to age in place at her beloved home. There are many aspects of keeping your loved one safe and healthy during these sunset years, such as hiring a home care provider to help with household chores, making sure she makes and keeps regular doctor appointments, and ensuring she eats well.
There are also minor changes you can make to the home that she's lived in for decades so that it's more accommodating to her current abilities and will continue to be a safe haven for her to live in. With some of these, she might say "Oh, I'm fine. I don't need that," but installing and upgrading certain areas in her home will help prevent future accidents and injuries.
Here are five easy changes you can make now to protect her future.
Remove area rugs. Rugs are notorious for having corners curl up or for slipping away from under the feet, causing someone to fall. Unless absolutely necessary, work on removing all area rugs around the home to reduce the risk of falling. If there are areas that need a rug, use an adhesive to firmly attach it to the flooring so that it doesn't slip or curl up. Then have your home care provider check it regularly to make sure it's still secure.
Install railings at all staircases. Even if it's just 2-3 steps up to a split level, having a small railing on the wall gives your loved one something to hold on to if her feet feel unsteady. And don't forget to check those outdoor steps as well. They need railings as well.
Speaking of stairs, your loved one's staircases should always be well-lit, to prevent her from taking a misstep as she goes up or down them. Having a light switch at just one end of the staircase is not enough. There should be light switches at both the top and bottom of the stairs so that your loved one can easily turn on the lights when she's going to use the stairs and turn them off when she's done.
Adjust the water heater thermostat. Scalds and burns happen much easier on older skin so it's time to make that water more temperate. It should not be allowed to get too hot so that your loved one doesn't have to worry about scalding her hands while doing the dishes or taking a bath.
Hire someone to help around the home. If there are chores that have gotten too difficult – carrying laundry, raking leaves, walking the dog – hire someone to help. It might be a family member or a professional home care provider. Knowing she isn't potentially hurting herself trying to do something she can't, will bring you peace of mind.
Start here and then know that you'll want to continually evaluate how your loved one is doing and if she needs additional supportive devices (or services) added to her home.
If you or an aging loved one are considering Home Care Services in Selma CA, please contact the caring staff at Everlight Home Care today. Call us at 559-353-2847.
Private Duty Home Care in Fresno, Madera, Kern Counties, and surrounding communities. Call us 24 hours a day, 7 days a week.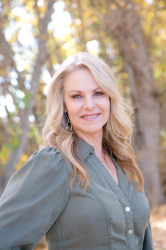 Latest posts by Gina Kendall
(see all)