Support the Family Caregiver This Holiday Season
In the past month, approximately 22% of adults report that they've had to take care of a family member. A quarter of these family caregivers are women, and a quarter of all family caregivers are between the ages of 45 and 64. If you stop and think about everything your sister does to help your dad throughout the week, how often does she get a break? The holidays are stressful for everyone, but they can be increasingly stressful for family caregivers. Make sure you're supporting your sister this holiday season. Have you considered hiring companion care at home providers to lighten the load?
Take Over Some Tasks
Your sister has always hosted Christmas dinner. This year, she's taking care of your dad, too, and she's stressed. Change things up. Talk to her about having a potluck dinner. Everyone will bring a favorite dish. Volunteer to stop by the day before and help get her home clean and ready for guests.
If she'd prefer, you could host Christmas at your house for a change. She won't have to worry about cleaning and preparing her home for guests. The pressure is off, so she can focus on having a fun time with her family.
Mention Specifics
When you're caring for a parent, it's easy to forget things. Even with a list, it's only helpful if you stop everything to add an item to the list. Announce you're heading to the grocery store and can pick up your sister's grocery order at the same time. Say that you want to bring dinner and ask what restaurant you should order from.
Mention that you have to run to the post office to buy stamps. Ask if your dad has stamps or if you should pick up stamps for him at the same time. Sometimes, family caregivers don't want to ask for help. By listing specifics and saying you're going here, it makes it easier for her to accept help.
Give Them Time Off by Hiring Companion Care at Home Aides
Step in and offer to help for a day or two. About 33% of family caregivers provide more than 20 hours of care per week. More than half of them have been helping for the past two years. It's not always a short-term situation. If your dad has Alzheimer's, it's no surprise to find he needs help for 10, 15, or even 20 years.
If your dad has Alzheimer's, it's an isolating disease for both your dad and your sister. As your dad's cognitive and motor skills decrease, she has to be ready for anything. That often means bypassing social events, staying home 24/7, and leaving a job.
Make sure you're checking in and ensuring your sister has time off. You could offer to take over from Friday night to Sunday night, giving her two days off.
You may not live close enough to step in and help out each week. Research and arrange companion care at home for your dad. Specifically, ask about respite care from a companion care at home aide. Allow your sister to have her day off by having a paid caregiver take over.
Sources: https://www.cdc.gov/aging/caregiving/caregiver-brief.html
If you or an aging loved one are considering Companion Care at Home Services in Kingsburg CA, please contact the caring staff at Everlight Home Care today. Call us at 559-353-2847.
Private Duty Home Care in Fresno, Madera, Kern Counties, and surrounding communities. Call us 24 hours a day, 7 days a week.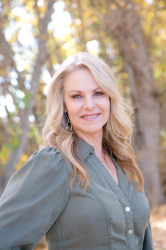 Latest posts by Gina Kendall
(see all)