Common Family Caregiver Mistakes in Caring for a Parent With Alzheimer's
Taking care of a parent with Alzheimer's is never easy. Whether you're doing it alone or with your siblings it can be confusing, scary, and intimidating because most of the time you won't really know if you're doing the right things. Taking care of someone with Alzheimer's unfortunately doesn't come with instructions. Specialized Alzheimer's care is something that all seniors with Alzheimer's should have.
Because every senior experiences Alzheimer's differently it can be tough to know if you're doing the right things when you're caring for a senior parent with Alzheimer's. Even though the right things vary from senior to senior the wrong things are universal.
The most common mistakes that family members make caring for a senior parent with Alzheimer's are:
Not Getting Alzheimer's Care
The care providers that offer Alzheimer's care have special training in techniques that help seniors with Alzheimer's and they have experience helping seniors with Alzheimer's that you don't have. The best thing that you can do for a senior parent that has Alzheimer's is to make sure that they have dedicated Alzheimer's care.
Not Taking Time Off
Going through the journey with a parent that has Alzheimer's can be emotionally difficult, time-consuming, and frustrating. As your senior parent's Alzheimer's progresses you may struggle with your own depression and feelings of hopelessness seeing them go through the stages of Alzheimer's. You need to give yourself time off and away from them to take care of your own needs. Make sure that you are taking enough time off to regroup, rest, and get the support that you need. Support groups are a great resource for adult children taking care of a senior parent with Alzheimer's.
Asking "Don't You Remember?"
There are a few things that you should never say to a parent with Alzheimer's but "Don't you remember?" is at the top of that list. You may think that you are jogging their memory when you ask this but what you're really doing is making them more anxious. Your senior parent, who doesn't remember, will get frustrated and possibly scared because they don't remember what you are talking about. They may wonder why they can't remember or get upset because they don't know what's wrong with them. Always keep your language positive and your tone upbeat when you are talking to a senior with Alzheimer's.
Not Going With The Flow
No matter how much you try to anticipate all of your senior parent's needs you will never be able to get in front of Alzheimer's. It's impossible to predict how Alzheimer's will impact your senior parent and how fast the disease will progress. When your senior parent is first diagnosed you may be tempted to try and do all the therapies available and try everything under the sun to stop the progression of the disease. But there is no cure, and there's no set timeline. All you can do is track their symptoms, try to help them as much as you can, and enjoy the time that you have with them.
If you or an aging loved one are considering Alzheimer's Care Services in Sanger CA, please contact the caring staff at Everlight Home Care today. Call us at 559-353-2847.
Private Duty Home Care in Fresno, Madera, Kern Counties, and surrounding communities. Call us 24 hours a day, 7 days a week.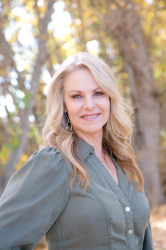 Latest posts by Gina Kendall
(see all)