Senior Home Care: Why Your Family Should Eat Together
October is Eat Better, Eat Together Month. It's a time for families to gather for a full meal together. Why is it so important to eat family meals? There are multiple reasons, no matter how old you are. It gives you a chance to access if senior home care is needed.
It Allows You the Chance to See Your Parents in Action and Determine Their Senior Home Care Needs
When you have a family meal, people can share news and get updates on how others are. You also gain a benefit as you can see how your parents are doing. Interactions give you insight into how well your parents manage daily activities independently.
During dinner, your parents have a hard time standing up from the chair. You'd want to ask why. Are they having a more challenging time with arthritis pain, or are they dealing with medication side effects?
You also get the chance to check out your parents' home. Is it clean enough or cluttered? Are there issues like dead light bulbs that haven't been taken care of? If not, ask your parents why they haven't replaced it. It could be it's too hard a task for them to manage without help.
Older Adults Eat Better When They're With Others
When your parents eat with you and their grandchildren, they're more likely to eat a full meal. They'll eat more vegetables because they're setting a good example for their grandchildren. Maybe they do because they didn't have to cook the meal.
Some older adults feel that cooking is a hassle. They eat prepared foods to avoid preparing meals and snacks, but those prepared foods are less healthy. If you prepare family meals for everyone, your parents eat the right foods with the nutrients they need.
Socialization Aids Your Mental and Physical Health
Eating is a social activity. That's important as your parents need to socialize for optimal mental and physical health. It helps their immune system, makes them happier, and reduces the risk of depression.
When you're not around, what are your parents' meals like? Do they eat at a table or in front of a TV? Do they skip meals and fill up on frozen dinners and packaged snacks? It's time to look into senior home care services to help your parents eat properly every day.
Senior home care is essential when it comes to ensuring your parents are taking care of themselves. Your parents have help from caregivers for their meals, housekeeping, personal care, and more. Call our specialist to learn more about the prices and services that help your parents stay independent.
If you or an aging loved one are considering Senior Home Care Services in Kerman CA, please contact the caring staff at Everlight Home Care today. Call us at

559-353-2847

.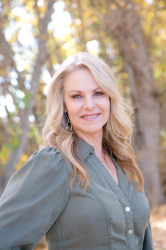 Latest posts by Gina Kendall
(see all)