Helping a Senior Recover from a Heart Attack with Home Care
A sudden heart attack can change everything in your senior's life very quickly. She may find that recovery is more complicated than she expects. Knowing what to expect from her doctor can help quite a bit and knowing that you're in her corner and that she has home care providers helping can also make things easier.
Help Her to Follow Her Doctor's Instructions
The biggest step that your senior needs to follow is to make sure she's complying with her doctor's instructions. There may be some strict requirements about what she's able to do when she returns home. She may also have new medications that need to be taken according to a very specific schedule. Following these instructions to the letter can help to speed up her recovery.
Look at Lifestyle Changes That Need to Be Made
Lots of people who have heart attacks find that afterward their life changes in a big way. This might mean that your senior needs to give up drinking alcohol regularly or even smoking. She might not have been inspired to make those changes before she had a heart attack, but this is one health issue that can be a big wakeup call.
Adjust Her Diet, if Necessary
Your senior might have already been eating a fairly healthy diet before her heart attack with only occasional treats or foods that weren't as healthy. But even if that's true, there might be some changes that her doctor wants her to make in order to help prevent another heart attack. Following those changes can help her recovery and may not be as bad as she might fear.
Find an Exercise Plan That She Likes
Part of your senior's plan for recovery could include exercise, if her doctor clears her to do so. If she hasn't exercised in a long time, physical therapy might be where she actually starts moving a little more. When she's able to start doing whatever exercise she enjoys, help her to find an activity that is fun. People are far more likely to stick with exercise when it's something that they look forward to doing because it's enjoyable.
Get Assistance from Home Care Providers
Right after her heart attack, your senior might find that she's fatigued much more easily than she used to be. It can help to have home care providers available to assist with whatever she needs to do at any given time. That might range from personal care tasks to household chores or meal preparation.
If you or an aging loved one are considering Home Care Services in Merced CA, please contact the caring staff at Everlight Home Care today. Call us at 559-353-2847.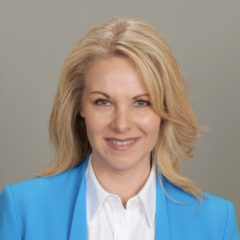 Latest posts by Gina Kendall
(see all)