Nine Foods Your Parents Should Keep on Hand
With their focus on a healthier diet, your parents are asking for your help. They need your help clearing the kitchen of unhealthy items and replacing them with nutritious alternatives. These nine foods are important to keep stocked.


#1 – Barley

Barley is rich in fiber, iron, niacin, and thiamine. It's also a good source of protein and a great substitute for white rice. As an added benefit, it's low on the glycemic index, which is important if your parents have diabetes.


#2 – Broccoli

Cruciferous vegetables like broccoli help lower the risk of certain cancers. Broccoli is one of the best as it is also rich in antioxidants and calcium. In fact, a cup of chopped broccoli has more than 40 grams of calcium.

#3 – Canned Tomatoes

Tomatoes have a high vitamin C count. They're also high in lycopene, which benefits the heart. While fresh tomatoes are great, low-sodium or salt-free canned tomatoes store for a long time and are easily added to sauces, baked dishes, and soups.

#4 – Canned Tuna

Omega 3 fatty acids help the body in many ways. Fatty fresh fish should be eaten each week. If it's hard to get fresh fish, canned tuna that's packed in water or extra virgin olive oil is also good. Aim for low-sodium varieties.

#5 – Quinoa

If you want a food that's high in antioxidants, B vitamins, calcium, fiber, potassium, and vitamin E, pick quinoa. While it's often thought of as a grain, it's actually a seed. Use it in place of rice.

#6 – Spinach

Leafy greens like spinach, chard, and kale are important vegetables. They're high in antioxidants, low in calories, and are versatile. Eat them in salads, steam them, or add them to smoothies.

#7 – Steel-Cut Oats

Oats are a great breakfast grain. They're also good in smoothies and whole-grain bread. Steel-cut oats are among the best as they're minimally processed. That helps prevent any fiber loss. They also have a lower glycemic rating.

#8 – Walnuts

The antioxidant count in walnuts is very high. They're rich in omega-3 fatty acids, which may help with inflammation. Use them in a variety of ways. Grind them to coat fish before baking or broiling it. Eat them raw on yogurt and oatmeal. Toast them and toss them into vegetable dishes.

#9 – Yogurt

Yogurt is high in protein and calcium. It also contains live bacteria that benefit gut health. By boosting probiotics within the gut, the immune system can work more effectively at fighting illnesses.

Are your parents able to get to the grocery store on their own? If not, have you talked to them about having home care aides for transportation and company while shopping? Home care services include grocery shopping, transportation, and meal preparation services. All of which can help your parents eat well and shop for the best ingredients.
If you or an aging loved one are considering Senior Care in Sanger CA, please contact the caring staff at Everlight Home Care today. Call us at 559-353-2847.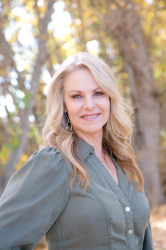 Latest posts by Gina Kendall
(see all)