How Can You Help Your Elderly Loved One Be More Independent?
Does it seem like your elderly loved one is relying more on others these days? While it is completely normal for senior citizens to get help from their family members and home care providers, it is also important that they are independent when possible, too. The good news is that there are many ways that you can help your elderly loved one to be more independent starting today and home care services can help!
Be Patient with Them
If the reason your elderly loved one isn't doing as much recently is that you take over because they take too long, patience is the key. If you can be more patient with your elderly loved one when they are trying to do a certain task, they are much more likely to get it done. They may also be able to feel better about themselves when doing it. When they build up their self-esteem, they may be able to do other activities and tasks better on their own, too.
Focus on the Positive
Your elderly loved one might stop doing things because you or someone else in their life says they aren't doing a good job on it. For instance, they may stop doing the laundry because someone criticizes them for not folding the laundry. It might be too difficult for your loved one to fold their laundry. You or a home care services provider can fold their laundry. You should also tell your elderly loved one that they did a great job for washing and drying the laundry. If you do this, they are much more likely to keep doing the part of the laundry they are able to do.
Asking for Input
Another way that you can help your elderly loved one to be more independent is by asking for input. You should talk with your elderly loved one to see what they think they are capable of doing still. From there, you can hire home care providers to take over the other tasks. Let your elderly loved one know that if they need help with other things later on, you or a home care provider can help even more.
These are some of the ways that you can help your elderly loved one to be more independent. Now that you have these tips, you know not to keep taking over everything for your elderly loved one. From this point on, they can do the tasks they are capable of and get help from you and home care providers with the things they can't do.
Source:  https://www.ncbi.nlm.nih.gov/pmc/articles/PMC5366113/
If you or an aging loved one are considering Home Care Services in Selma CA, please contact the caring staff at Everlight Home Care today. Call us at 559-353-2847.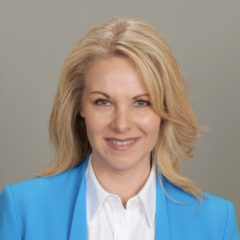 Latest posts by Gina Kendall
(see all)