What to Do to Manage Compassion Fatigue
When you as a family caregiver start to experience compassion fatigue, that means that caregiving is starting to wear you down. It can lead to burnout, which is a dangerous situation. Addressing compassion fatigue quickly allows you to make changes that allow you to recover without taking anything away from your senior.
Be Alert for the Signs of Compassion Fatigue
If you're experiencing compassion fatigue, you're more likely to be irritable and you might be feeling completely exhausted on every level. You may even be experiencing physical symptoms, like general pain throughout your body, headaches, or worsening health conditions of your own. You can experience emotional symptoms such as increased guilt around caregiving. Experiencing these symptoms means that you need to take action now.
Look Closely at How You're Managing Your Own Care
The first step is to look a little more closely at how you're handling your own care. Are you eating healthy meals? Are you sleeping well? How about exercise? All of these different pieces of self-care fit into how well you're able to take care of your senior, so that makes them vital for you to be doing regularly.
Consider a Support Group
If you've been doing this all on your own, you might find it very beneficial to find a support group made up of other caregivers. They can help you to see what else you can do to make caregiving easier for you and to manage how you're feeling more effectively. There are online and in-person support groups, so that helps to make it a little easier to find what you need.
Find Healthy Coping Strategies
It's really important to use as many healthy coping strategies as you can. Reach out to a friend and let them know how you're feeling. Take up meditation or journaling. Use deep breathing and other relaxation tools. Take a quick walk when you feel stressed. All of these different strategies, used separately and together, can help.
Hire Some Extra Help
Another important way to ease compassion fatigue is to hire some extra help. When you bring in an experienced caregiver, you're able to take a step or two back and gain some space for yourself. This can be the single most important thing you do in order to ensure that you and your senior both have what you need.
When you start to experience compassion fatigue, you need to act quickly. Finding a solution may help to ensure that you can keep caring for your elderly family member.
If you or an aging loved one are considering Caregiver Services in Kingsburg CA, please contact the caring staff at Everlight Home Care today. Call us at 559-353-2847.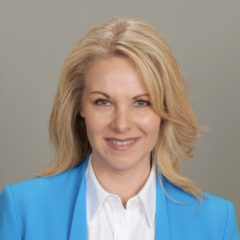 Latest posts by Gina Kendall
(see all)