How to Pick a Senior Apartment and Home Care Services
When your parents or loved one age, they may be in a big house meant for their families. While this was great years ago, it can be detrimental to their lifestyle that is changing. A smaller house can be more manageable, but sometimes an even smaller apartment is the best choice. This is a place where a home care worker can visit and help them keep organized better than a big house.
Home care providers can help seniors organize their homes so that slips and falls happen less, and seniors can mostly live on their own. Many older adults like the idea of aging in place, but sometimes this must be done in a smaller environment. Encouraging your senior to downsize may be the best choice and a healthy one.
Home care providers can attend to seniors living in apartments and keep an eye on them. There may be a few things to look for when apartment hunting. You will need to keep this list in mind if you are planning on helping your senior move to a new home. Moving is also one of the best times to get rid of unnecessary items the senior no longer uses. This is a good chance to move somewhere safe, get rid of junk, and have the help of a home care provider set up.
How to Pick the Right Apartment
Finding an apartment for your senior or other loved one is no easy task. There may be neighborhoods for seniors, or a safe neighborhood close to other family members. Whatever you are looking for, make sure that it is a safe neighborhood where the home care provider can easily go. Here are some things to look for in an apartment for seniors.
Ground Level Apartments
If your senior or loved one has a walker, stairs might not be the easiest for them. Finding something ground level will help them avoid unnecessary stairs and allow them to get in and out easier. The home care provider may also thank you when they start helping out with errands like grocery runs.
Focus on Location
Even if you can't find an available apartment in a senior neighborhood, you should still focus on location. Places in the distance of gyms that host senior classes, grocery stores, and other activities will be best for seniors. It will help them stay active and entertained.
Look for Built-In Appliances
Things like doorknobs can easily be changed to levers, but some apartments will already have these appliances. Certain things will be easier for a senior, such as a panel light switches, lever door knobs, and remote controlled shades. Some places will already have these, and that may be the best place for your seniors to go.
Wheelchair Access
Some seniors will have wheelchairs, and you will want to make sure the apartment is wheelchair-friendly. This will make it easier for the senior to stay independent and not need to rely on the home care provider as much. This will give them a sense of control over their living situation.
If you or an aging loved one are considering Home Care Services in Clovis CA, please contact the caring staff at Everlight Home Care today. Call us at

559-353-2847

.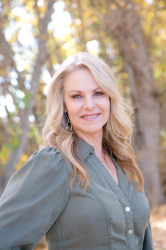 Latest posts by Gina Kendall
(see all)