Four Ways Respite Care Benefits Your Parents
Most family caregivers look at respite care as a way that they can take time off. Caregivers come and help their parents while they go on vacation, have a few days alone, or run errands for a few hours. That is all possible with respite care.
Respite care benefits your parents just as much as it does you. When you arrange for respite care services with an elder care agency, you're helping your parents in these four ways.
They Meet Someone New
When you're the one helping your parents out every day of the week, their social circle doesn't expand. Hire elder care aides for respite care, and your parents make a new friend. It can take time for them to adjust. As they warm up to their caregiver, they have someone else to converse with.
Socialization helps with both mental and physical health. Having a larger social circle is important for your parents when they're aging at home. It lowers the risk of depression and boosts the immune system's function.
They Learn New Things
When you're caring for your parents, you base activities on your skills. You're great at baking and coloring, but your parents are interested in things like painting or origami. When you take a break and an elder care aide comes to help out, that caregiver has different interests and skills.
Your parents could learn something new while you're away. The caregiver could help them with basic painting instructions or help them learn origami. They'll be happy as they learn something new that they can teach you when you return.
They Get a Break From You
It can hurt to think your parents are tired of you, but it does happen. Just as you can get tired of helping them every day, they also can get tired of you. It's part of human nature to want to experience something different. Hire elder care for breaks and your parents enjoy a change of pace.
They Avoid Your Virus
Respite care is important when you're sick. You wake up feeling feverish. Maybe you have a very sore throat. Whether you're sick with strep, the flu, a bad chest cold, or COVID-19, your parents do not need to contract it from you.
By hiring caregivers to take over your usual responsibilities, you're ensuring your parents don't contract a virus from you. Stay home until you're healthy. With respite care services, you never have to worry that you're leaving your parents alone.
How do you arrange respite care? Call our elder care agency and ask about having respite care providers while you take a break, recover from an illness, or go on a vacation. You'll have the chance to ask questions, learn more about local services, and get prices.
If you or an aging loved one are considering Elder Care Services in Madera CA, please contact the caring staff at Everlight Home Care today. Call us at 559-353-2847.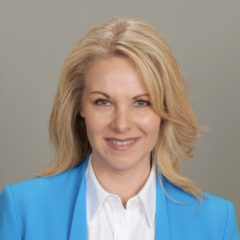 Latest posts by Gina Kendall
(see all)