Why Is Unintentional Weight Loss So Bad for Your Senior?
There are entire industries built around weight loss, but for your aging family member losing weight may be a bad idea. This is especially true if she doesn't intend to lose weight and it happens suddenly.
She's More Likely to Experience Fatigue
Your senior's body runs on fuel and when she's not getting the fuel she needs, that contributes to fatigue. Her body starts burning things she needs, like muscle, just to keep going. If your elderly family member is feeling more fatigued than usual, it might be a good idea to keep an eye on whether she's losing weight and how she's eating.
She May Experience Problems with Her Immune System
The immune system, like the rest of your senior's body, needs to be given nutrients in order to function. When the immune system isn't properly fueled, that leaves your elderly family member open to infection and to illness, which is terrible. This is even worse if she has chronic health issues that worsen if her immune system stops working well.
Activities of Daily Living May Become More Difficult
Activities of daily living are an important part of maintaining independence and aging in place. These are activities your senior might not think much about, like brushing her teeth or getting dressed. But if she's lost weight suddenly, these tasks may be far more difficult for her than ever before. She may even need assistance now before she's ready for it.
She Could Be at a Higher Risk of Falling
With all of the possible side effects of sudden weight loss already listed it might not be a shock to know that your senior is also at a higher risk of falling and becoming seriously injured. If your elderly family member doesn't have the strength to maintain her balance, that's dangerous. Using assistive devices like a cane can help, but it's much more important to get to the bottom of her sudden weight loss.
Mood and Cognition Are Tied to Nutrition
Cognitive abilities and mood regulation are related to nutrition, too. If your senior is losing weight suddenly, her brain isn't getting what it needs to help her to be clear-headed and to regulate her moods. This might be something that you notice first if you live far away from her and aren't able to see weight loss firsthand.
As your elderly family member is getting to the root cause of her sudden weight loss, it might help to bring in a caregiver to assist her with daily tasks. And if lack of meal preparation is part of what led to her losing weight unintentionally, a caregiver can solve that problem for her immediately.
If you or an aging loved one are considering Caregiver Services in Kerman CA, please contact the caring staff at Everlight Home Care today. Call us at 559-353-2847.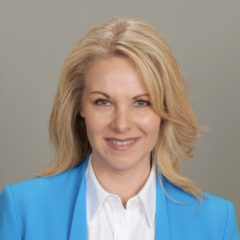 Latest posts by Gina Kendall
(see all)