Tips for Improving Long-Distance Caregiving
Long-distance caregiving is filled with challenges. You may have issues communicating with your elderly loved one or helping them with tasks. It may seem impossible to take care of your elderly loved one from so far away. However, with the proper help and additional resources, you have a better chance of working everything out. In-home care providers can step in when you are not there.
Planning Visits Throughout the Year
One of the best tips for long-distance caregiving is to plan visits throughout the year. If you have all of your visits set up ahead of time, there is a lower chance that things will just come up and get in the way of you seeing your elderly loved one. Depending on how far away you live, it may be a good idea to try visiting at least 3 times a year. If you don't live too far away, maybe you could go see your elderly loved one more often.
Before the visits, you can also make plans for what you will do when you are there. For example, you might want to meet up with the in-home care providers to see if they have any concerns about your elderly loved one.
Calling Your Loved One Regularly and Communicating with their In-Home Care Aides
Another thing that you may want to do is to call your elderly loved one regularly. While a phone call isn't as good as being there with your loved one, at least you can listen to their voice. You can ask them if there are any problems or if they need help with something. If so, you can get in-home care providers to help them out and talk with them about your loved ones needs.
Making Video Calls
In addition to the regular calls that you have with your elderly loved one, it may be a good idea to schedule some video calls, too. There are many programs that allow you to have these chats with your loved one. Some of those programs include:
Skype
Facebook
Google Meet
Zoom
You can find the program that works best for you and your elderly loved one. If they need help navigating the program, you can have their in-home  care providers help out with this.
Using In-Home Cameras
Another option to improve long-distance caregiving would be to use in-home cameras. There are many higher-tech cameras that allow people to speak to each other. For example, you can open the camera on an app and talk to your elderly loved one. They would be able to hear you through the camera and talk back to you. This is beneficial if you see that your loved one needs help with something.
Long-distance caregiving can be difficult. However, with these tips, you should be able to better handle the tasks that your elderly loved one needs help with.
Sources:  https://www.nia.nih.gov/health/eight-tips-long-distance-caregiving
If you or an aging loved one are considering In-Home Care Services in Visalia CA, please contact the caring staff at Everlight Home Care today. Call us at

559-353-2847

.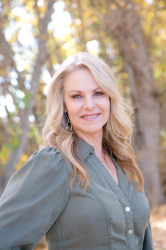 Latest posts by Gina Kendall
(see all)