Best Exercises to Keep Senior Citizens Moving
Studies show that senior citizens who are more active and move around often have better physical and mental health. So, as you consider all the ways you can take care of your elderly loved one, don't forget about physical activity and exercise. These should be near the top of your elderly loved one's overall health improvement list. This could be part of a home care service aide's routine with your loved one.
Research suggests that the elderly should get a minimum of 2 ½ hours of moderate aerobic exercise each week. Brisk walking and other similar exercises would be perfect for your elderly loved one. It might seem a bit much for your elderly loved one at first. However, if they take it easy and start increasing their walking pace slowly, it will become more of a habit and more comfortable.
Endurance Workouts
Endurance workouts are important for cardiovascular and overall health. Not only will these workouts promote and improve heart health, but they also help with weight regulation. If your elderly loved one is struggling with heart health issues, you and home care providers should get them to do:
Dancing
Swimming
Jogging
Walking
It may even be helpful for you or a home care provider to work out with your elderly loved one, as that could motivate them more.
Strength-Based Workouts
Does your elderly loved one worry about their muscle health? Maybe, they are shaky or feel a bit weak when they go to lift something up these days. If this is the case, it may be best for your elderly loved one to focus on strength-based workouts. Before they do this, you or a home care provider should take them to their doctor, so your loved one can get approval for doing these exercises. It is important they aren't overexerting themselves. Some examples of strength-based workouts include:
Doing resistance-based exercises such as TRX
Using dumbbells
Lifting weights at the gym or senior center
If your elderly loved one is going to do these types of workouts, it is important they start small. They should do light reps and use small weights until they can ensure a certain limit is safe and comfortable for them to do.
Flexibility Workouts
Senior citizens should focus on doing flexibility-based workouts, too. These are often overlooked, but as a family caregiver, it is important you remind your elderly loved one to do them. Flexibility can help decrease the risk of falls, improve range of motion, allow muscles to work better, and improve overall health, too. Some of the stretches that are best for the elderly include:
Isomeric
Static passive
Static active
PNF
Ballistic
Dynamic
If you or your elderly loved one want to see these stretches in action, watch a YouTube video on them.
Balance Workouts
Last, but not least, your elderly loved one should be doing balance workouts. These are easy to do at home, with the watchful eye of home care providers or a family caregiver. Some common balance workouts include:
Just as with the stretches, if your elderly loved one needs guidance in doing these workouts, have them watch some videos.
Hire Home Care Providers
These are some of the best exercises to keep senior citizens moving. Remember, the easier it is for your elderly loved one to move, the more independent they can be. If your elderly loved one needs some guidance on how to do these workouts, you or a home care provider can have them watch online videos or you could show them, too.
Source: https://www.nia.nih.gov/health/exercise-physical-activity
If you or an aging loved one are considering Home Care Services in Visalia CA, please contact the caring staff at Everlight Home Care today. Call us at 559-353-2847.
Private Duty Home Care in Fresno, Madera, Kern Counties, and surrounding communities. Call us 24 hours a day, 7 days a week.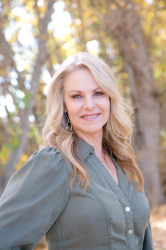 Latest posts by Gina Kendall
(see all)