In- Home Care Specialty Services
Home Care Services in Fresno and Madera
At Everlight Care, the safety, security and dignity of your loved one is our top priority. To that end, we provide warm and knowledgeable caregivers on an hourly, or 24/7 live-in basis, depending on your needs.
The process begins with a free initial home visit, assessing your loved one's physical, emotional and social support needs. Then we select the caregivers on our staff who will be the best match, based on skills, interests and personality. Only the most qualified and compassionate caregivers are hired for our team.
The result is that we take the worry out of your loved one's care. In addition to meeting your family's care needs, we handle all the taxes, insurance, paperwork and employer issues.
Your time is freed up so you can concentrate on enjoying your relative and providing the love and support that only a family member can give
Let's Get Started!
Get immediate help with information, costs & payment options.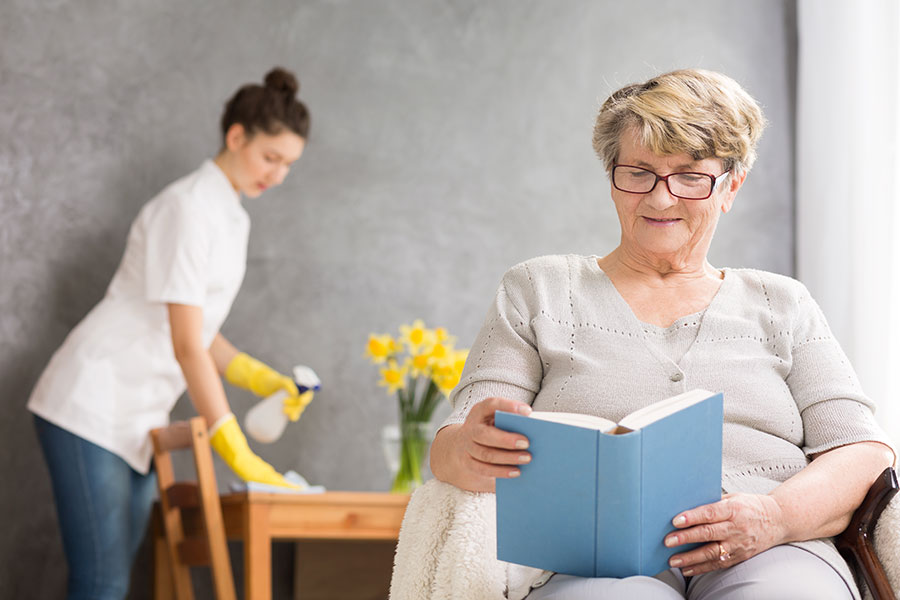 Benefits of Homemaking and Companionship Care
Everyone needs someone with whom to talk, share ideas, and discuss the day. If you or your loved one is alone or maybe not eating well, this service can help.
Socialization
Cognitive Stimulation
Increased mobility
Improve overall health
Call Everlight Care today and we will come to your loved one's home and perform a free in-home assessment to determine your needs and the best possible schedule for you and your loved one.
Homemaking and Companionship  
Sometimes all that's needed is a little help: some cooking, light housekeeping, someone to drive for errands or to go to the movies.
The responsibilities of a professional homemaker include a long list of homemaking skills. Homemaker duties include, but are not limited to the following:
Meal planning and prep
Washing dishes
Light duty housekeeping (vacuuming, dusting)
Laundry and linens
Making the bed
Helping with organization
Running errands
Grocery shopping
Pet care (available in select locations)
Plant care
And more
Let's Get Started!
Get immediate help with information, costs & payment options.
Personal Care  
Perhaps your relative needs assistance with more intimate types of care: bathing, dressing, grooming, going to the bathroom.
Personal Care Services Provided
Our Personal Care Service can provide assistance with more intimate types of care. We specialize in providing assistance with the following activities of daily living (ADL's):
Bathing, dressing, and grooming
Oral Hygiene
Ambulation
Safety and fall prevention
Feeding
Medication reminders
Toileting and incontinence care
Transferring from bed to wheelchair
Expertise with Memory loss, confusion, and forgetfulness
Monitoring and reporting conditions and changes
While personal care allows for greater independence and the ability to stay in the comfort of one's own home, it has also been shown to improve quality of life and prevent the possible worsening of medical conditions.
Let's Get Started!
Get immediate help with information, costs & payment options.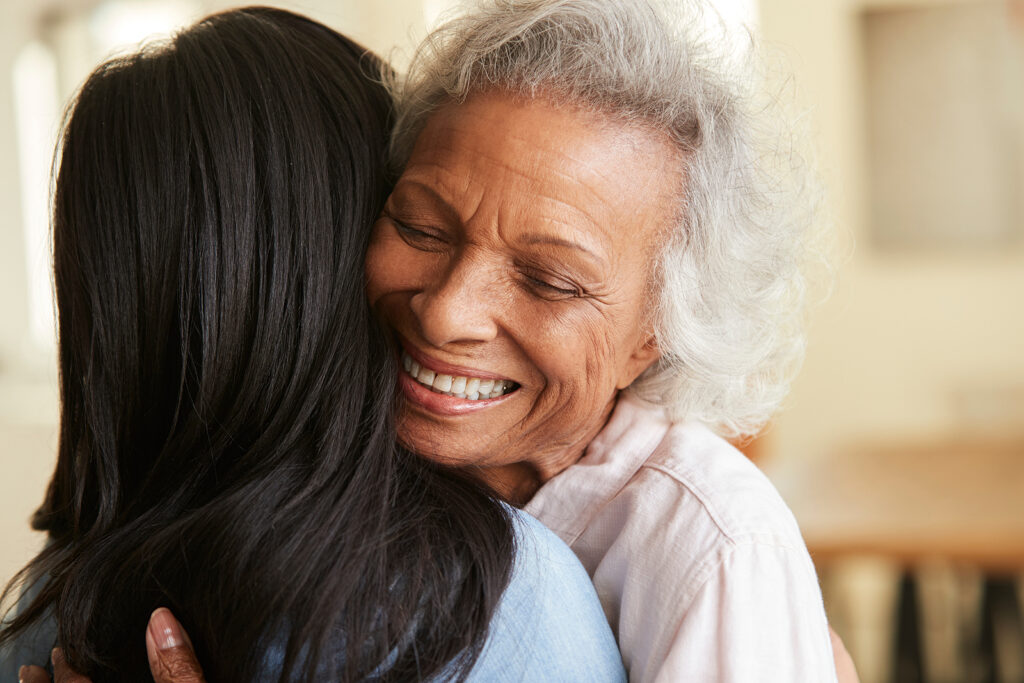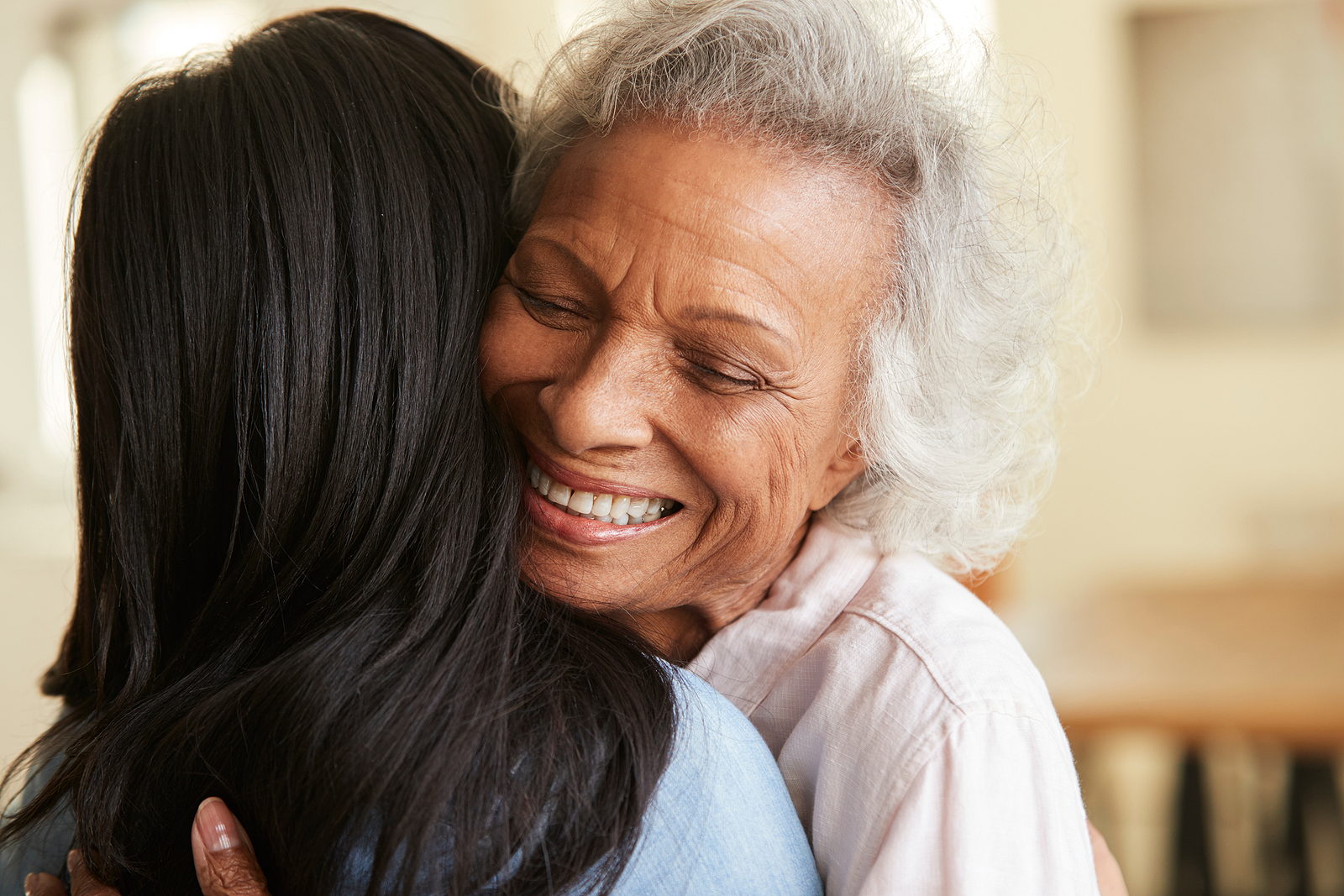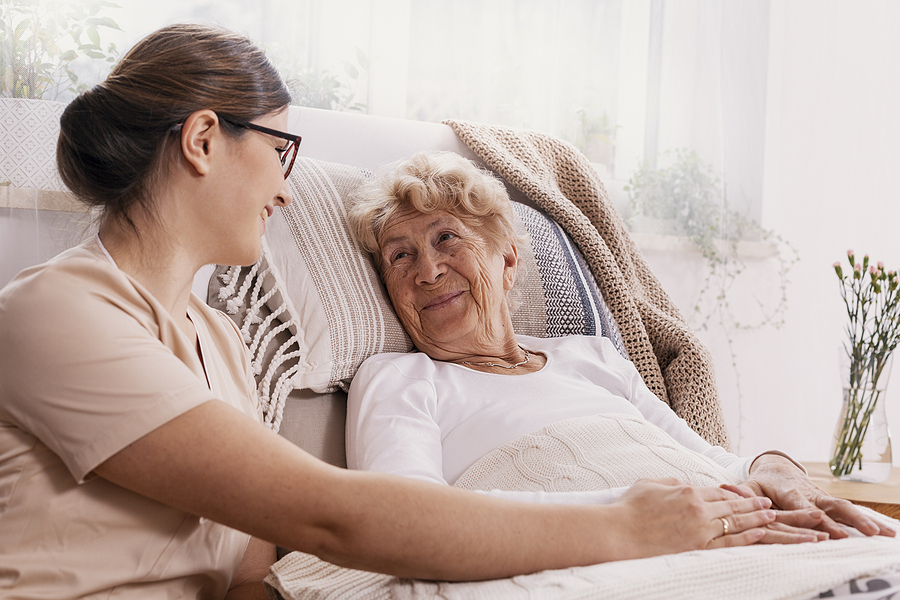 Let's Get Started!
Get immediate help with information, costs & payment options.
Help at Home after the Hospital 
So many things change after a hospitalization. Help your loved one get settled and adjusted to new medications, exercises, walking with crutches, etc.
Everlight Care can help fill the gap between hospital and home for either short- or long-term periods, depending on the family's specific needs. There may be some initial anxiety about hiring someone to help care for a loved one after a stay in the hospital, but an extra, experienced set of hands can lessen the risk of a return visit.  Our non-medical personal care services can provide valuable support for the whole family.
Everlight Care has been providing in-home care services to help seniors recover safely and comfortably in the familiar surroundings of their own home. Our hospital discharge team can help:
Understand all discharge instructions and service orders
Schedule and monitor an in-home caregiver as needed
Drive you or your loved one home from the hospital if requested
Pick up prescriptions
Reconcile old and new medications with you or your loved one's physicians
Perform a home safety evaluation
Confirm all home nursing and therapy services and equipment
Schedule follow-up doctor appointments
Clean out the refrigerator
Buy groceries
Prepare meals and clean the kitchen
Follow-up with family members or significant others
Put clean sheets on the bed and fresh towels in the bathroom
Do laundry and light-housekeeping
Provide services and integrated care 24/7 as needed
Alzheimer's and Dementia Care 
If the person you care for has Alzheimer's Disease or other memory loss problems, we can help with patient and caring assistants trained in the special needs of persons with dementia.
Caring for a person with a memory loss condition, such as Alzheimer's, vascular dementia or Parkinson's, requires special skill and understanding. All of our caregivers are trained to communicate in ways that can be easily understood and preserve the dignity of the person with memory loss. In addition to communication skills, our caregivers know how to:
Provide appropriate stimulation
Support abilities that your loved one still has
Create a soothing, dementia-friendly environment
Identify and avoid triggers for emotional outbursts
Employ redirection techniques to calm distressing reactions
Strategize to address sundowning
Protect against wandering
Dementia Care Services
Everlight Care's dementia care services seek to empower and encourage your loved one to remain independent in their homes for as long as possible. Our dementia care services at home include:
Wandering prevention
Home safety evaluation
Personal care assistance
Medication reminders
Companion care
Light housekeeping
Meal planning and preparation
Respite care
…and any others identified in the dementia home care plan.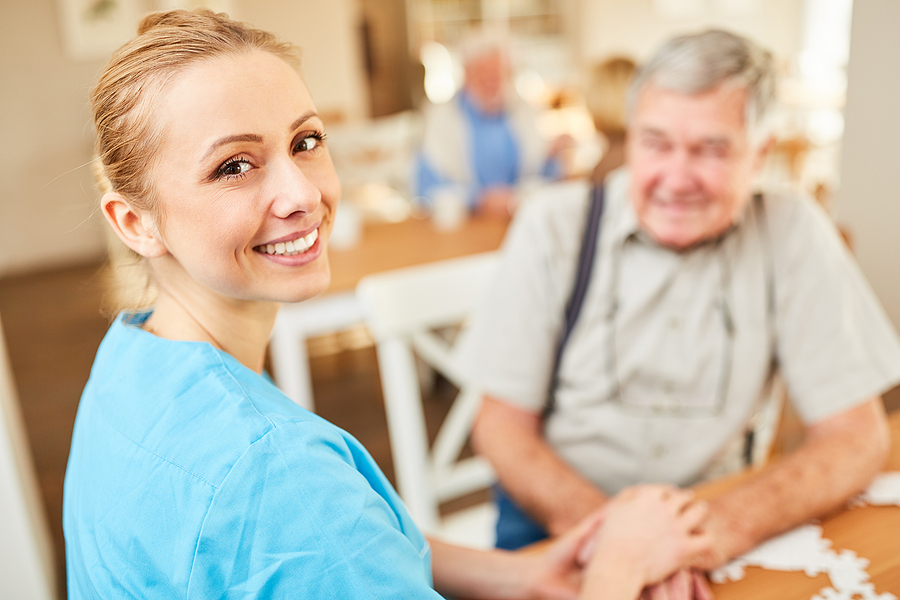 Wandering Prevention
People with dementia are prone to wandering away from their place of residence. The danger, of course, is that once a person with dementia has walked away, they may not be able to find their way back home. Interventions for wandering prevention include:
Training caregivers to keep a close eye on situations
Installing motion sensors, door sensors, and alarms
Administering an ID bracelet with contact information
Activating GPS on the phone to track whereabouts
Let's Get Started!
Get immediate help with information, costs & payment options.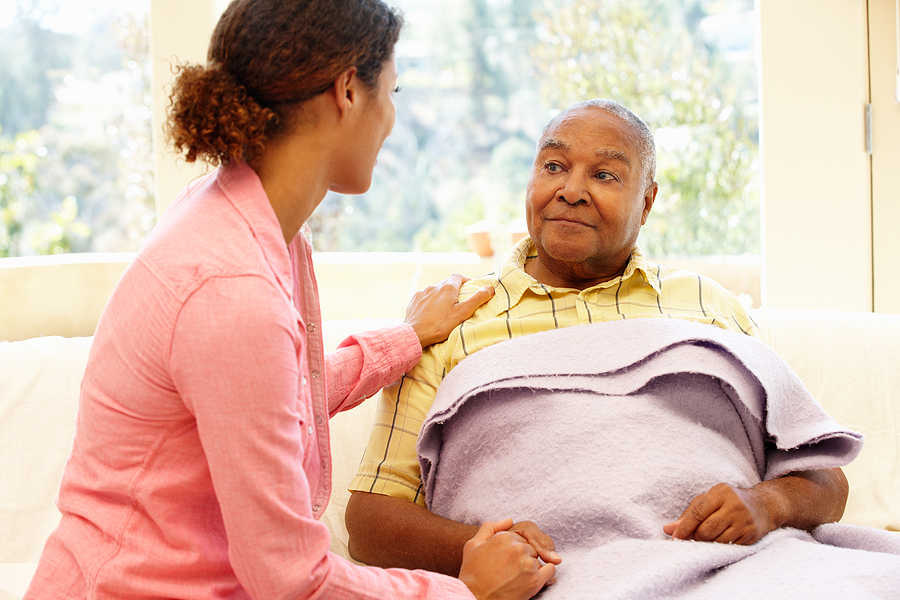 Respite Services Offered
One of the unique facets of respite care is that it provides care designed for the individual situation. This means that family members can choose when to use the service, how much service to use, and what type of care they need. For example, if a family is taking care of an elderly parent, but the family needs to go away for the weekend, respite care can step in and provide 24 care for the elderly parent. On the other hand, a family member may need to work different hours, and the elderly parent cannot be left alone each day during that time. Respite care can step in to fill in on a daily basis to cover that needed help.
The types of services provided depend on the circumstances of the situation. Elderly individuals may need constant care and supervision or may not need much care at all. Again, our respite workers can provide for just about any need.
Everlight Care respite services can include providing personal care such as help with dressing, feeding, bathing, toileting, and grooming. They can also provide services around the home such as preparing meals, cleaning up, washing clothing, and handling shopping.
An important part of respite care is providing one-on-one attention and care for the elderly person. This includes providing attention to their needs such as holding a conversation or playing a game for the individual. Most will also spend time walking with the individual and meeting their day to day mental needs.
Our Respite Service can help those who are suffering from dementia or other forms of mental health concerns. They can also provide a fill-in like service for those who are otherwise healthy.
Respite Care (Take a Break!) 
In need of a vacation? Time to replenish your own well? It's not selfish to take breaks. It's essential. You can hire our caregivers to come check in and help your relative while you get away for some well-deserved R & R. You rest easier knowing that your loved one is being well cared for. We've got your back!
What is Respite Care
Respite care provides relief for the caregiver. In many families, an elderly or disabled person is reliant on the care of his or her family. In some cases, this may be a minor amount of care – such as helping around the home. In other situations, the care is comprehensive involving all levels of personal management. Yet, family members get tired, too. They need a break. Sometimes they need help on a day to day basis. In other cases, they need someone who can provide care for a period of time while they travel or just take some time to themselves. Everlight Care is here to help.
Our respite caregivers have the unique ability to help reduce the stress and anxiety that a caregiver experiences. This may not be all of the time, but it provides an important break for the individual, helping to ensure he or she continues to maintain their mental health.  Respite care is flexible. It fits the needs of the individuals involved. That's important because many family members simply do not know there is help available to them.
At Everlight Care, our respite service can include as much or as little care as required. It can be available at various times of the day and as frequently as desired. This type of flexibility helps caregivers to maintain the best level of care for their loved one without sacrificing their own mental health for it.
Let's Get Started!
Get immediate help with information, costs & payment options.
Hospice Support 
Let us ease the stress of this tender time by taking care of basics such as housecleaning and meals so you can concentrate on those important connections only family members can provide.
To learn more and schedule a personal consultation, contact us at (559) 353-2847, available 24/7.
We provide home care in Fresno and Madera Counties. We serve all of the cities in the area and have chosen a few to highlight here.
See what others have to say about our home care services: 
End of Life Care
When a family member is diagnosed with limited life expectancy, he or she often has a strong desire to spend the final days in the comfort of home. However, caring for a loved one at the end of life can be emotionally challenging and physically exhausting.
Everlight Care can support you and your loved one by working with a hospice agency or medical provider to fully meet the family's care needs. We will help care for your loved one, as well as assist around the house and provide the family with emotional and moral support. The end of one's life is an extremely difficult time, but Everlight Care's services can lessen stress for everyone involved.
Let's Get Started!
Get immediate help with information, costs & payment options.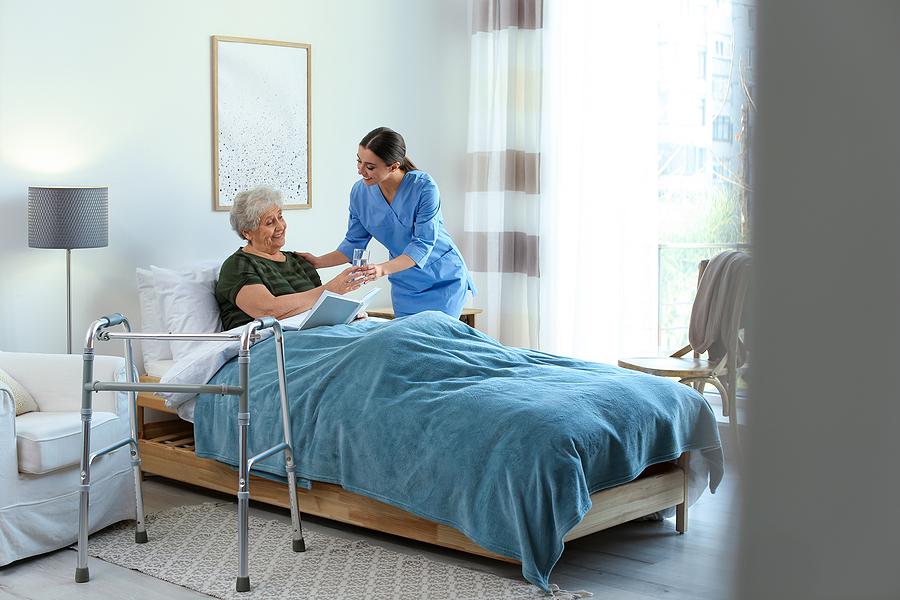 Hospice Support Services
Our ultimate goal with end-of-life care is to provide assistance and comfort to your loved one and to help families make the most of their limited time together. We help by providing:
bathing, dressing, and toileting assistance for your loved one
light house cleaning
laundry as needed
meal preparation
companionship to your loved one so you can get a much-needed break
We can also continue to help after a loved one's passing. Our Everlight Care team can help families deal with the loss and assist with tasks such as organizing personal items and moving belongings, or just simply being there to listen if family members need to talk and process their grief.
We train our caregivers to demonstrate both compassion and steady-handed professionalism, providing comforting reassurance during the many ups-and-downs that come with the end of life. Contact us to learn more about how our philosophy and flexible plans of action can be of assistance to you and your family.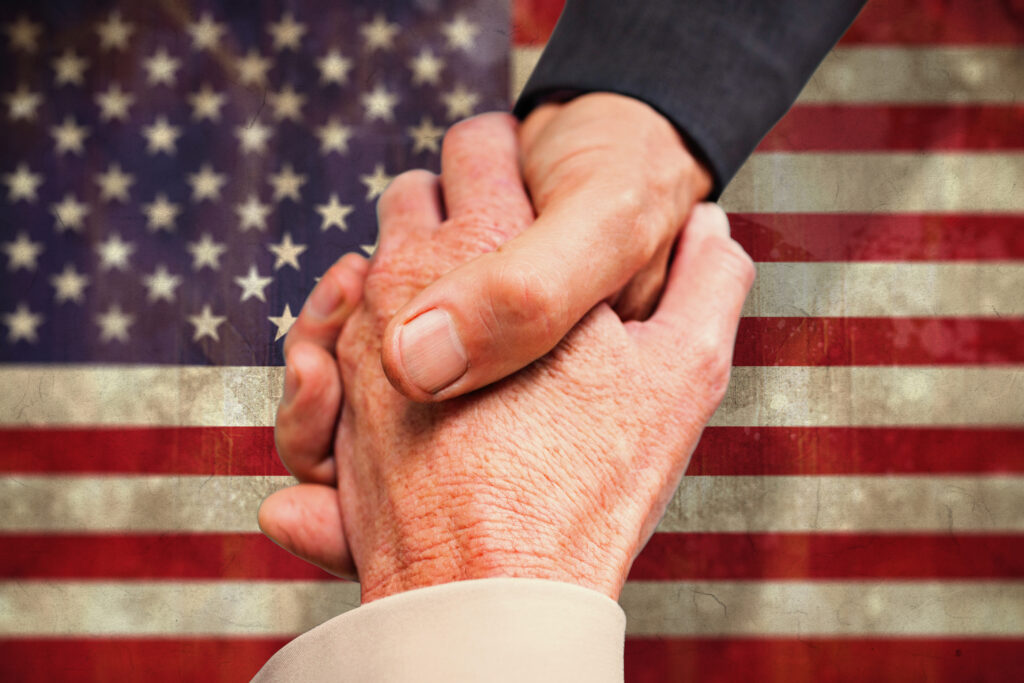 Let's Get Started!
Get immediate help with information, costs & payment options.
Veteran's Care
Veterans Aid Attendance Benefit
If you are currently receiving a VA pension, or are eligible to receive a VA pension, you may qualify to receive additional money each month. The Veterans Aid Attendance Benefit is an additional sum of money that some elderly veterans may qualify to receive. If you, or your elderly veteran family member, meet one of the qualifications below, then you may be eligible to receive this added benefit.
You need assistance with bathing, dressing, eating, or other daily activities
You are currently in a nursing home
You are unable to get out of bed
You have limited eyesight (5/200 acuity or lower for both eyes)
If you believe you or a family member may qualify for the Veterans Aid Attendance Benefit, you can check with the Pension Management Center for your state. You will want to be sure to have evidence that you qualify provided by your doctors or other medical providers in order to ensure that you receive the added benefits in a timely manner.
If you are unsure of whether you qualify for these benefits, we can help coordinate and navigate you through the process.
24-Hour Care
Our 24-hour care promise: 
24-hour home care provides our clients with full-time, continuous care. Those living with dementia or who are homebound due to physical limitations benefit greatly from 24-hour care. Families enjoy peace of mind knowing caregivers are diligently monitoring safety, attending to daily needs and providing compassionate companionship.
Both the client and their family enjoy total peace of mind with reliable, 24/7 caregivers in their home to monitor safety, tend to their needs and be a friend and companion you can count on.
Enjoy fully hands-on care for your family – even at night.
At Everlight Care, we provide assurance to families who want their loved ones to have the best of care at all times. Self-care for family caregivers is important. A helping hand and a good night's sleep can enhance everyone's life.
Why Choose 24-Hour Home Care?
If you're looking for a comprehensive, cost effective alternative to any type of facility,  home care may be the choice for you. The emotional strain associated with moving away from the familiarity and comfort of home often leads to physical decline, further loss of independence and diminished quality of life.
24-hour care allows your loved one to remain in his or her home, while ensuring safety and promoting optimal well-being. In addition, our caregivers provide a much more personalized plan of care tailored to the status, conditions, preferences, hobbies and lifestyle of the individual.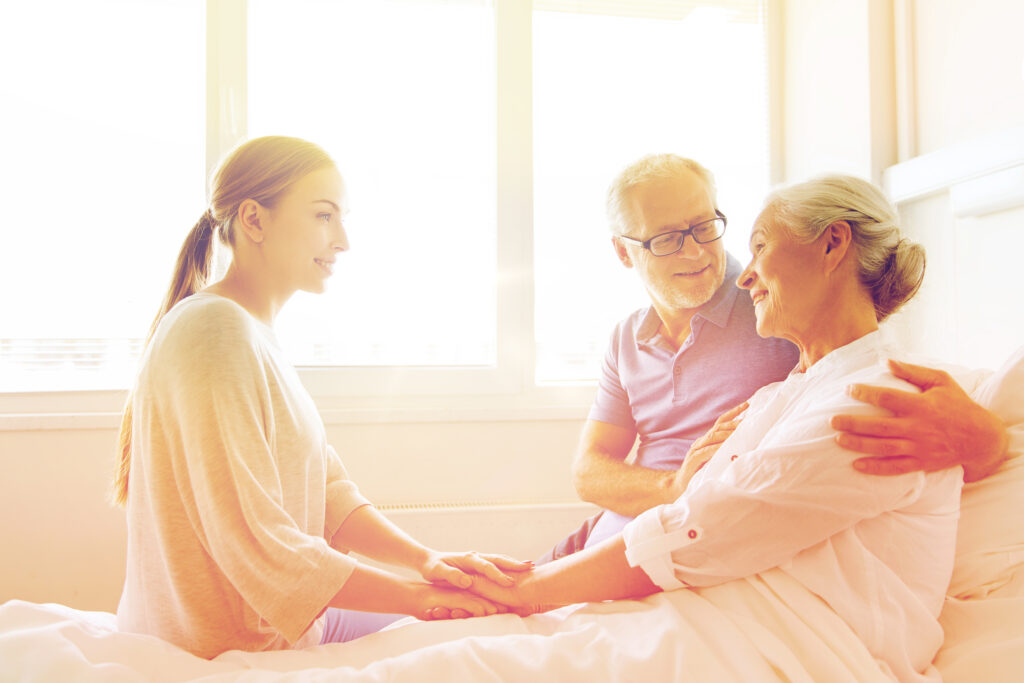 Let's Get Started!
Get immediate help with information, costs & payment options.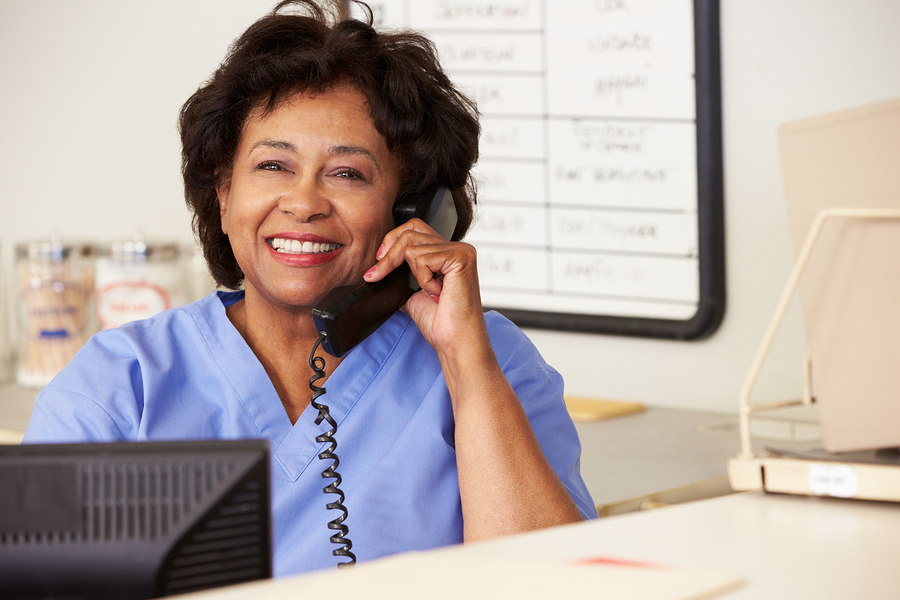 Concierge Service
A personal concierge is like a personal assistant who is able to make recommendations and arrangements, run errands, oversee and execute any task -- big or small, and accompany their clients as needed.  Equipped with a curated list of service providers, we know who to call, where to shop, where to go, how to get there, and what to bring -- all with the aim of enriching the everyday lives of our clients.
We've taken the provision of home care and assistance to our aging clients to a whole new level with our concierge services. In short, we do whatever we can to help make your life easier, less stressful, or more comfortable.
Need someone to schedule a plumber for you? No problem.
Need to make sure household bills and other items are handled in a timely manner? Done.
Trying to find someone to check on your house while you're out of town? We've got it covered.
Let's Get Started!
Get immediate help with information, costs & payment options.