Everlight Care Recent Testimonials
Some Recent Everlight Care Recent Testimonials
"We couldn't have been more pleased with the fantastic service and care that we received from Everlight Care. When our 90-year-old mother, who was living independently and still driving a few weeks prior to her hospital admission, was diagnosed with Stage IV we had a fast decision to make with her being discharged from the hospital. We have a large family and did not want to have Covid constraints (as we did in the hospital) with visitation in a hospice care facility. We also did not want to put our mother into unfamiliar surroundings, so we contacted Everlight Care (and several other agencies) about home care / hospice options for our mother. Rather than a voicemail, they answered right away. From the moment we spoke with Shireen, I knew we were at the right place. The administrative team (Shireen, Melissa, Marshall) were above and beyond with their understanding and put things in motion for us immediately. The team of care givers who cared for our mother 24/7 were tremendous and essentially became part of our family. Their care for our mother seemed much more personal than business. I would give this team ten stars if Yelp allowed it… From our family to Everlight… we will forever be grateful for you in how you helped not just our mom….but US through a very difficult time. Thank you! Thank you! Thank you!"- Walter
"I cannot praise Everlight enough. They are beyond words good. They're good to their employees and never fail to help me with whatever I ask for. Every helper they send to me is superior in every way.
I thank my lucky stars that I found and am signed up with Everlight."- Ellen
"Everlight has been fantastic for our family in a time of need. Despite trying circumstances (our very stubborn and agitated father as he's gone through stages of dementia), they've done everything possible to be positive and have been flexible in trying to find what works best."- Ryan
"Everlight Care has been a bright light in a dark world for me! My mothers dementia has prevented me from leaving home for so long but now I have trustworthy and capable caregivers to help me! Mom has been beautifully taken care of by two ladies so far and raves about each one when they leave. I recommend Everlight Care for all caregiving needs you may have and I never have to worry about her."- Kerrie
Click HERE to see more reviews.
If you or an aging loved one are considering Hospice Care Services in Fresno CA, please contact the caring staff at Everlight Home Care today. Call us at 559-353-2847.
Private Duty Home Care in Fresno, Madera, Kern Counties, and surrounding communities. Call us 24 hours a day, 7 days a week.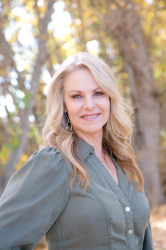 Latest posts by Gina Kendall
(see all)