Ways Home Care Makes Life Better For Seniors
One of the hardest things about aging in place for seniors is isolation. There are a lot of benefits to aging in place in a comfortable home, but there are some downsides. One of those is that seniors who live alone often struggle with isolation and loneliness. Home care services are the solution to the problem of seniors being lonely at home.
If you can't be with your senior loved one all day every day because you have to work and take care of your kids, home care can give your senior loved one benefits like:
Meal Preparation
Your senior loved one is more likely to eat regular healthy meals when they have a companion to help them cook and share the meal with them. Your senior loved one will enjoy meal times when it means that they will be able to have fun cooking, chatting, and sharing a delicious meal with a companion. Your senior parent may even be inspired to take some cooking classes or try cooking different kinds of cuisines when they have a companion to cook with.
Going For Walks
Walks are great for seniors, but walking alone isn't a lot of fun. Having home care will encourage your senior loved one to be more active because they will have a buddy to go walking with on a regular schedule. Unlike friends who may bail out at the last minute a home care provider will be there on time every day or whenever they are scheduled to be there to help your senior loved one get moving and get out of the house. And when they're not walking alone your senior loved one may become more adventurous and start going on longer walks or finding new routes to walk.
Shopping
Many seniors avoid shopping if they can for a lot of different reasons. But shopping can be fun when your senior loved one is shopping with a friend. Together the home care provider and your senior parent can go shopping for clothes, household items, gifts, books, or hobby supplies. With a companion who can drive to the mall or to the store, your senior loved one will have easy access to shopping without the hassles of driving or traffic. And if they get tired they will have someone to help them carry their bags and purchases.
Someone To Talk To
The best benefit of home care is that your senior loved one will have someone to talk to. If your senior parent is grieving the loss of a partner or struggling to find purpose, or just needs the stimulation of some fun conversation a companion can provide that. Your senior loved one will have a lower risk of becoming lonely, anxious, or depressed when they can engage in regular conversations with a friendly companion throughout the day. Talking about books, music, TV or their lives are all fantastic ways for seniors to improve their mental health and happiness.
If you or an aging loved one are considering Home Care Services in Merced CA, please contact the caring staff at Everlight Home Care today. Call us at 559-353-2847.
Private Duty Home Care in Fresno, Madera, Kern Counties, and surrounding communities. Call us 24 hours a day, 7 days a week.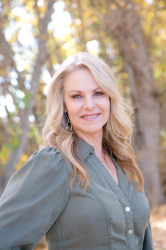 Latest posts by Gina Kendall
(see all)