Things Home Care Aides Can and Can't Do
Since he was diagnosed with diabetes, your dad has struggled to take care of himself. He finds the changes to be too much to handle at once. Your family decided that it's time to arrange home care services. Before you do, make sure you understand what caregivers can do and what they can't.
Help Him Shop For Suitable Groceries
Your dad's diet will change, especially if he's used to frozen dinners, canned pasta and soup, and takeout. He needs to eat whole grains, fresh produce, and lean protein. When he needs to purchase condiments or pasta sauce, he needs someone to carefully read labels to check for added sugar.
You'd be surprised what sugar is in, and in some items, the amount of added sugar is alarming. You'll find sugar in pasta sauce, packaged bread, breakfast cereals, fruit juice, and peanut butter. It can even be in canned soup, salad dressing, and crackers.
Keep His Home Clean
Your dad's energy levels may not be the same as they were, especially if his doctor's diagnosis has triggered depression. Caregivers can help clean his home, wash the dishes, and do the laundry.
Home Care Aides can Cook Meals for Him
His caregiver can work with him to build a weekly meal plan. At the appropriate time, his caregiver can cook meals for him. If he wants to help, that's fine. If he'd rather have the caregiver cook everything and join him for the meal, that's fine, too.
Drive Him to Appointments
As your dad adjusts to his changing health, he may be told not to drive until his diabetes is well managed. This is especially true if he had issues while driving and put others at risk.
You may have heard of situations where someone with high or crashing blood sugar levels blacked out while driving. That's why it's often best to hold off driving until blood sugars are stable.
That covers what his caregivers can do. What can't they do?
He Needs to Test His Own Blood Sugar Levels
A caregiver can remind your dad to check his sugar levels, but they cannot use the equipment and test it. They cannot prick his finger to draw blood. This is something he has to learn to do with the help of his doctors.
He Has to Inject Insulin Himself
His caregiver cannot inject insulin for him. He has to learn how to do that on his own. He may need to have a home health care nurse that specializes in diabetes management come to his home to educate him.
Cook for the Family
You're planning to stop by and eat with your dad. You cannot assume the caregiver will have made a meal large enough for you to also eat. The caregiver is there to cook for your dad, not you or the rest of the family.
Clean Up After You
Suppose you stay for dinner and cook a big meal. It's up to you to clean up the kitchen after. The caregiver is there to wash your dad's dishes and dishes used to prepare your dad's meals. Your dishes are your responsibility.
Learn more about what home care aides can do to help your dad as he adjusts to being diabetic. A specialist in home care will walk you through schedules, services, and prices.
If you or an aging loved one are considering Home Care Services in Kerman CA, please contact the caring staff at Everlight Home Care today. Call us at 559-353-2847.
Private Duty Home Care in Fresno, Madera, Kern Counties, and surrounding communities. Call us 24 hours a day, 7 days a week.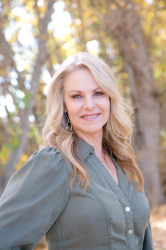 Latest posts by Gina Kendall
(see all)