Why Your Senior Parent Should Get a Library Card
September is National Library Card Sign-Up Month. So now is the perfect time for your senior parent to renew their library membership or get a new one. If your senior parent hasn't been to the library in a while it's a great time to go back and see what's new. Libraries have changed a lot in the past twenty years and now they are more like community centers than just places to borrow books. Their companion care at home aide could bring them to the library if they don't drive.
Some of the great things that your senior loved one will get access to if they have a library card are:
WiFi and Computers that Companion Care at Home Aides can Assist with
If your senior loved one wants to check their social media, look up something online, or use their laptop but doesn't have Wifi at home they can do all those things at the library. If your senior loved one needs help getting to the library and they have companion care at home services, the provider can help them get ready to go out and get to the library, carry their books, and help them use the computers. A librarian at the library can also help them use the computers if they need assistance.
Book Clubs And Activities
Libraries often are the meeting spot for local book clubs, discussion groups, and other activities that are free to the public. Your senior loved one will be able to get out of the house, meet new people, and have some fun getting the social engagement they need to be healthy. Encourage your senior parent to join a senior book club, volunteer to read books to read children, or even volunteer as a tutor. There are always activities going on at the library for people of all ages.
Movies And Music And Socialization
The library has a lot more than just books these days. Your senior loved one can check out DVDs and CDs of their favorite music. They can also find computer games and even gaming systems that they are able to borrow. Video games are becoming very popular with seniors because they help seniors practice their hand-eye coordination and help keep their cognitive skills strong. They also provide valuable social interactions that seniors need to stay mentally healthy. And borrowing games from the library makes it easy for a senior to try games out to see if they like them before investing money in buying a particular game.
Genealogy and Other Services
In many places, the library offers a wide range of services that go beyond just checking in or checking out books. Librarians are trained to help people look up their family roots using genealogy databases and materials. They can also find other hard to research information by tapping into networks of specialized reference materials. And they will help seniors research topics, find appropriate books and articles on those topics, and help them assemble that information so that they can go over it at home. There's always something to keep seniors busy at the library and it's all free with their library card.
If you or an aging loved one are considering Companion Care at Home Services in Reedley CA, please contact the caring staff at Everlight Home Care today. Call us at 559-353-2847.
Private Duty Home Care in Fresno, Madera, Kern Counties, and surrounding communities. Call us 24 hours a day, 7 days a week.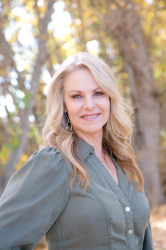 Latest posts by Gina Kendall
(see all)