Easy Ways For Seniors To Get More Daily Steps
Walking is one of the most recommended exercises for seniors. It's easy to do, and seniors can walk even if they have some mobility challenges like needing to use a walker. Seniors can walk anywhere and they don't need anything but a good pair of sneakers to do it. The health benefits of a daily walk are enormous, especially for seniors. But even though most seniors know that walking is healthy they don't do enough of it. So what can seniors do to get more steps in each day? Could they benefit from companion care at home providers to help with this?
If you and their companion care at home aides both want your senior loved one to get up and move more there are some easy ways to do that like:
Walk Around The Yard
If your senior loved one has no interest in going for a walk but you know they should get out and walk more suggest that you go for a walk around the yard. Look at the plants, check the height of the grass, look for loose fence boards, or just make up another reason why your senior parent should go for a walk in the yard. Walking around the yard a few times can really boost your senior loved one's step count and they don't have to go anywhere to do it.
Walk The Block
Another good idea is to get your senior to walk up the block and then back to their house. If your senior hates the idea of walking you can truthfully say that it's just one block, but even walking to the end of the block and back is better than not moving at all. If your senior loved one doesn't want to go for a walk alone try elder care. A companion care at home provider can go walking with your senior loved one in any kind of weather.
Go On A Day Trip with a Companion Care at Home Aide
Companion care at home providers can also help your senior get more steps by taking them on a day trip. Day trips to some local attractions like the botanical garden or walking trail can make walking a lot more interesting and fun for your senior loved one. They will start really racking up steps without even noticing it. Day trips are a lot of fun and can give your senior loved one something to look forward to each day. And if you can you should go too in order to get more steps in for yourself and spend more time with your senior parent.
Walk At Home
When the weather is bad and walking outside isn't really possible or safe try a senior walk at home video. There are lots of walking workouts that are designed with the unique needs of seniors in mind so that they are easy and safe for those who have mobility challenges.
Volunteer At a Dog Shelter
Dog shelters always need volunteers, and rescued dogs always need company. Your senior can get a lot more steps each day by volunteering at a dog rescue or shelter to walk the dogs or take them outside to play.
If you or an aging loved one are considering Companion Care at Home Services in Kerman CA, please contact the caring staff at Everlight Home Care today. Call us at 559-353-2847.
Private Duty Home Care in Fresno, Madera, Kern Counties, and surrounding communities. Call us 24 hours a day, 7 days a week.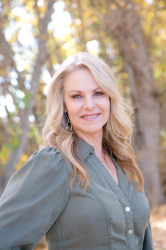 Latest posts by Gina Kendall
(see all)